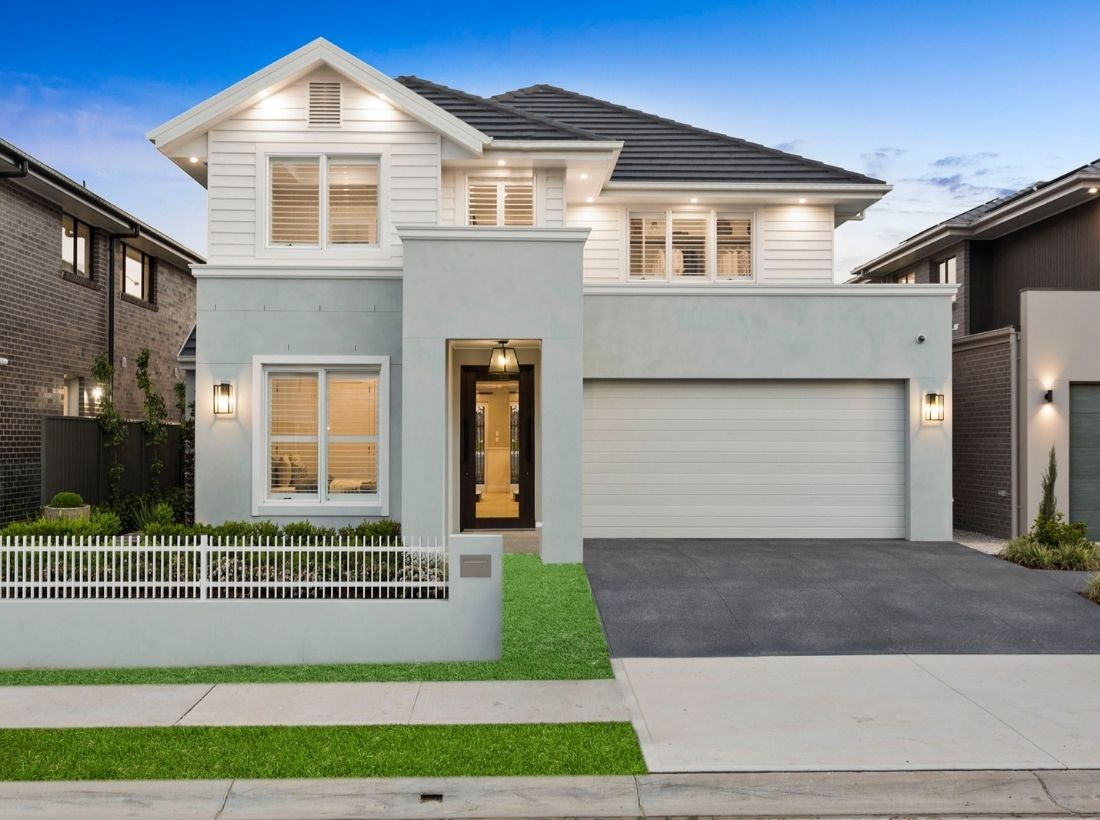 W Collection – Our Price Promise!
Our base home prices brings you our 'Luxury Inclusion Package', featuring all of our luxury inclusions as standard, automatically giving you a higher level of finish than most others.
Our advertised starting prices includes essentials such as:
Standard Site Costs*
Standard BASIX Requirements*
Standard Council Requirements*
Our Luxury Inclusions Specification
*Extras may apply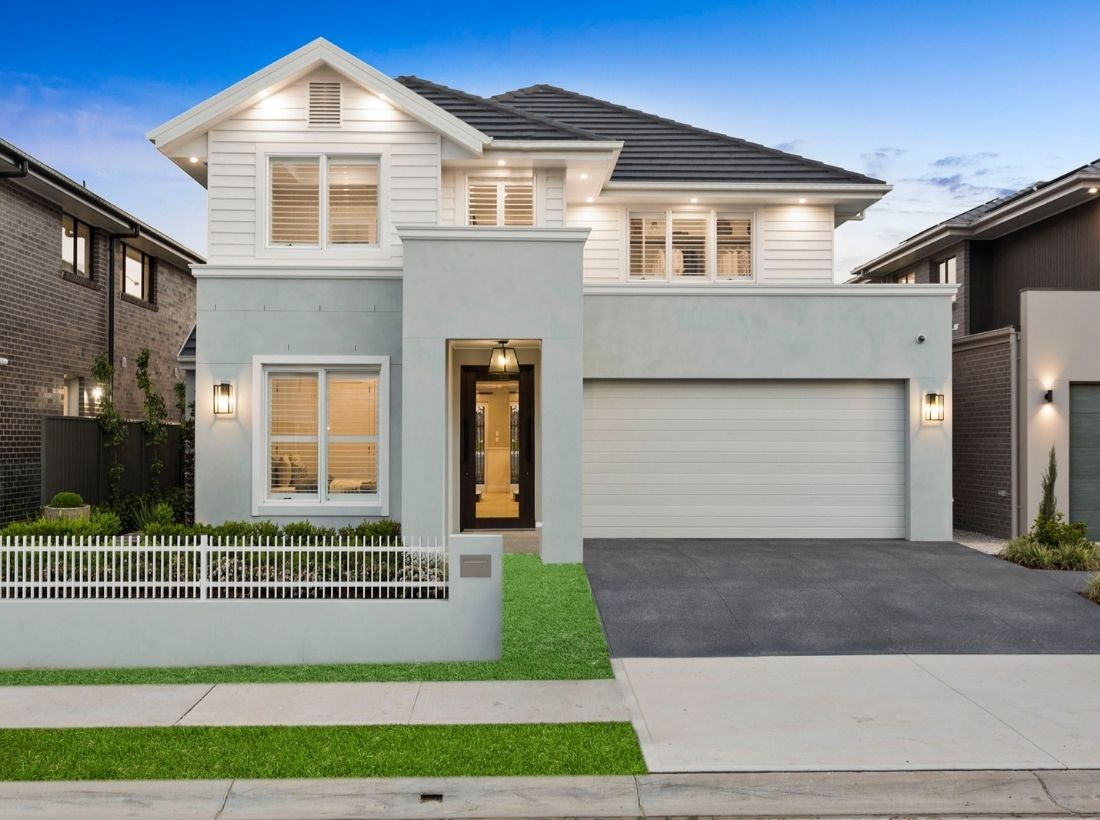 Common Questions
Now that your Contract and Tender are signed, sealed, and delivered, the next step of the process is your appointment schedule at our Canvas Quarter Selection studio. At Canvas quarter, you'll meet our team of experienced interior design consultants who are ready to share their expertise and demonstrate many sophisticated inclusions you can incorporate into your home. At this appointment, you'll be able to select your brick, Internal and external colours, and make further upgrades to your home such as the tapware, tiling, kitchen, bathroom, stairs, windows and doors, electrical, fireplaces, lighting and more!
Before we can start on site, you will need to provide the following:
Finance Approval in the form of an Unconditional Letter of Authority to Commence Construction.
Written confirmation from your finance provider that funds are ready to be released for construction progress payments.
Council bonds paid if applicable.
To avoid any delays, please ensure your land is clear of rubbish and debris and ready for construction to commence. We also need confirmation that Wisdom Homes have all the essential signed paperwork.
The time for each new home build varies depending on your specific block, chosen home design any modifications to the plans, landscaping requirements, specific council and required approvals.
For a detailed timeline on your new home build, please speak to your Wisdom Homes CSR or Site Supervisor.
Yes, with Wisdom Homes, we offer the complete lifestyle solution. Building with Wisdom allows you to enjoy one builder, one contract and one-timeframe with our comprehensive turnkey landscaping service including pools and spas.
You can select from our existing pool packages or, create something bespoke. We can create a unique outdoor design to suit your home and lifestyle.
Contact us to find out more about how Wisdom Homes can build you a new home complete with a pool and landscaping.
Yes, Wisdom Homes offers a range of 8 stylish granny flat designs to suit a variety of blocks. Adding a granny flat to your build will incur additional costs and is only available depending on the size and scope of the individual block with council and developer requirements etc.
Yes, Wisdom Homes can work with you to tailor your special home, pool and landscaping to suit your lifestyle needs. Please note, any changes to house plans will be subject to compliance and approvals and will incur additional costs and potentially delay the build time.
Yes, we have 3 different split-level homes, architecturally designed to suit steep or sloping blocks. Our Ashcroft 30 is designed to suit a high-side lot whereas our Pinnacle 30 and Zenith 31 both suits side-sloping lots.
Yes. Wisdom Homes offers a range of seven dual living designs, with self-contained options with an independent entry, or separate, integrated living and sleeping areas. Each dual occupancy living home comes complete with four further bedrooms and multiple living areas to ensure comfortable and spacious living for everyone.
From your first meeting to turning the key of your new home, our team of expert construction and design specialists are on hand for every decision, big or small, to help create your dream home.
The first step to building your new Wisdom Homes home, is a visit to one of our stunning display homes where you will be able to experience everything a Wisdom home has to offer. This all-important visit will allow you to browse our designs and enjoy a personalised walk-through with one of our expert Sales Consultants.
Or, you can browse our range of single and double storey home designs online to find a design that Is right for you. Our designs have been developed to suit a wide variety of lots such as sloping blocks, corner blocks, narrow and wide lots. Our range of split level home designs was designed to suit sloping or challenging blocks. We also have a dual occupancy range of designs as well as granny flats' offering a variety of multi-dwelling options.
With Wisdom Homes, you have the flexibility to build your home, complete with a pool and landscaping. Wisdom Pools and Landscapes provide custom concrete and fibreglass pool services, as well as a range of landscaping services to suit your unique home, landscaping needs and budget.
Lastly, benefit from a builder who can customise home designs to suit your needs. Depending on what you are after, chat to our Wisdom Homes consultant to find out more.
To request an cost estimate to build your selected home design, you will need to provide your land details. This includes a developer disclosure plan, sales plan, the land estate guidelines or the purchase of your land contract. If you are unsure, we can help you find the information so we can put together the estimate.
Once we have the details of your land, we will Wisdom Homes will look over the requirements of your land, the developer and council to check that your chosen design complies with these requirements.
Once the compliance is approved, we will conduct a free, design interview in order to provide you with an estimated cost to build your chosen Wisdom home.
Yes. Once you have received an estimated cost to build your chosen Wisdom Homes design, an initial non-refundable deposit is required to secure the current listed base house price and promotional offer (if applicable) and prepare your tender and contract.
$1,500 for a Greenfield
$2,000 for a Knock Down Rebuild

This deposit forms part of your overall contract price of your new home.
This is when your new home dream starts to become a reality. Each aspect of the planning and estimating process Is brought together for review, so you are happy with your chosen design and the costings to build that design. The Tender itself Includes the total fixed cost as well as the Itemised costings of your build on your specific land and any additional costs that have occurred from changes to your plan, the selected façade etc.
There is a lot to review in this meeting. As such, please allow approximately hours to finalise your tender and house plans.
This meeting will take place at the Wisdom Homes Gregory Hills Head Office. Appointments are available Monday to Friday during office hours.
A tender presentation is a detailed plan that has been put together by our experts, which states the cost to build as well as an outline of all the detailed costings with regards to building your chosen Wisdom Home design on your specific land.
Once you are happy with your estimated cost to build your chosen Wisdom Homes design by one of our friendly team members and you have paid the initial deposit, Wisdom Homes will begin preparing your tender.
Someone from our team will be in touch to book in an appointment to review your tender in person at our Head Office.
Home Designs
Designed for life
Building a home is one of the biggest investments you'll ever make, so what you build needs to be right for you. With 20 years experience, knowledge and understanding, Wisdom Homes are experts in designing and building homes to suit every lifestyle and block.
Our huge collection of quality homes come in a range of single and double storey designs. With choices from luxury executive homes right down to granny flat additions, we have designs suitable for every type of block including narrow to wide lots, corner blocks, split level homes for sloping lots and dual living designs for multi-generational families.
With options to customise your plans and an extensive selection of finishes for every room, our home designs feature large designer kitchens, multiple living areas, home offices, home theatres, master bedrooms with luxury ensuite and walk-in robes, guest and dual living options.
Wisdom Homes are your complete turnkey builder offering a beautiful home, pool and landscape under one contract and one timeframe. With full landscaping and pool construction services, you can enjoy your home from the moment you move in.
With Knockdown Rebuild designs, customisable plans and lifestyle options of pool, granny flats, dual living and multi-dwelling options, there's a WISDOM home for everyone.