A brand new home, right where you live

Knockdown Rebuild Sydney

Wisdom Homes are a multi-award winning homebuilder with the Knockdown Rebuild expertise to design and build your beautiful home, pool and landscaping without you having to give up the address you love.

Knockdown Rebuild Sydney-based specialist, Wisdom Homes will help you unlock the potential of your existing block and increase the value of your land with our huge selection of Knockdown Rebuild home plans such as executive style homes, single storey & double-storey designs, dual occupancy and split level designs for your block of land. We also offer granny flat designs which can be added to your build.

As a turnkey builder, our luxurious, modern and versatile designs have something to suit every block size and lifestyle as well as offering a complete all-in-one home, pool and landscaping services for ease and convenience and total transparency.

If you've outgrown the home you already have, but love the location that you live, Knockdown and Rebuild lets you stay in your neighbourhood but in a home that's right for you.
Our Knockdown Rebuild Process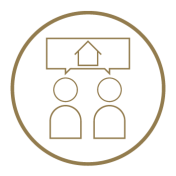 Step 1
Visit a Wisdom Display Centre and choose a home design that best suits your lifestyle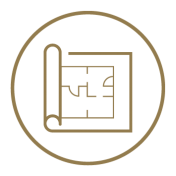 Step 2
Book a site inspection for your property to be assessed if it meets the criteria for the Wisdom Knockdown Rebuild programme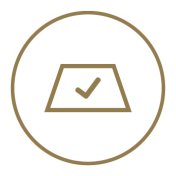 Step 3
Once approved indicative site costs will be provided for your consideration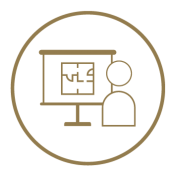 Step 4
Proceed to Tender - where we will order reports to accurately price your new home and present this information to you for acceptance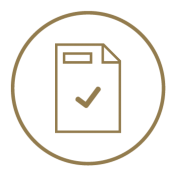 Step 5
We're now on our way to build your new home for you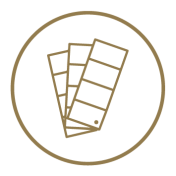 Step 6
Select your interior design scheme at Canvas Quarter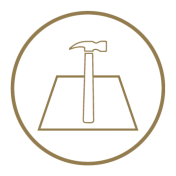 Step 7
Your old home is demolished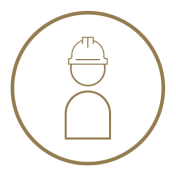 Step 8
Your new Wisdom home, pool and landscape starts construction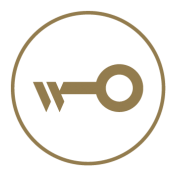 Step 9
Knockdown Rebuild

Popular Designs
Specialising in Sydney and the Illawarra Region
Where we build
We've built dream homes for thousands of customers across all knockdown rebuild Sydney areas such as the Sydney Metro, Outer Sydney, North Sydney, up to Northern Beaches, right across to the North West Sydney regions and down to the South West and South Sydney regions. Our build zone also expands further south to the Illawarra region, parts of the Wollondilly Shire, down to Jarvis Bay in the South Coast.
Benefits
Why choose to Knockdown Rebuild?

Get the most out of your land
By deciding to Knockdown Rebuild you'll unlock the potential of your existing block and increase the value of your land. Our huge selection of luxurious, modern and versatile designs has something to suit all block sizes and lifestyles, complying with respective council requirements.
We offer a complete, all-in-one home, pool and landscape package for added ease and convenience. And with single and double storey, dual living and split level homes and even Granny Flat designs too, you'll be able to make the most of your existing land whatever shape block you have.

It's the affordable option
If you're wondering how much to knockdown and rebuild, by choosing to Knockdown Rebuild, you won't have the costly expense of stamp duty and real estate fees if you move, and you'll avoid the ongoing and often unpredictable costs of a renovation. You'll receive an upfront knock-down rebuild cost to build your home and can rest easy knowing that your new home is structurally secure and complies with the latest BASIX regulations. You'll have peace of mind knowing you'll build a brand new home to last well into the future.
Our process

Stay in the neighbourhood you know and love
Being close to family and friends is important. By choosing to Knockdown Rebuild, you can stay on the street you love, with your friends and family nearby. You'll continue to enjoy your neighbourhood, your children can stay at the same school and you can stay part of the community you enjoy.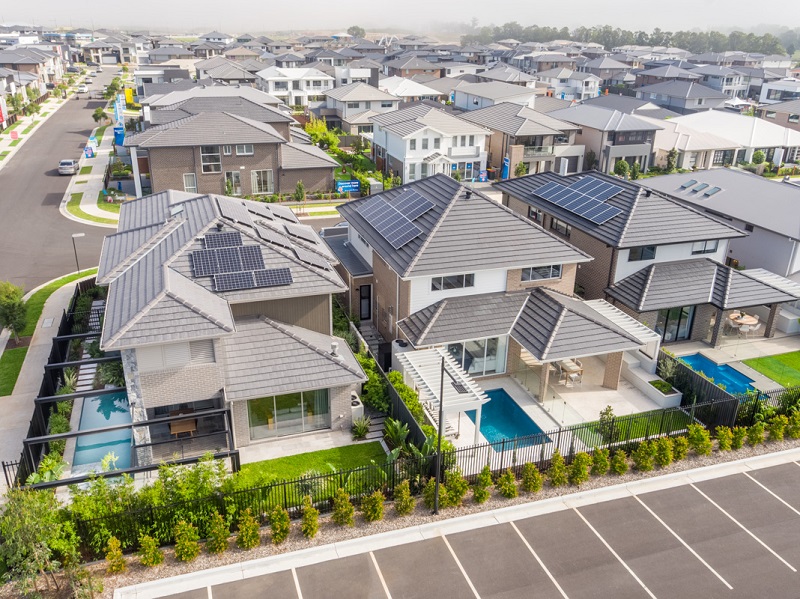 Create a home that's right for you
By choosing to partner with knockdown rebuild builders, you're creating a home that's uniquely yours. You won't need to accommodate existing structures, struggle with a renovation budget blowout, or compromise on individual features. You'll get what you want from the beginning.
Browse the knockdown rebuild home plans of your chosen builder and select fixtures and fittings that suit your needs, style and budget by designing a brand new home that's right for your lifestyle now and in the future.
Not all builders allow for customisation of their floorplans, but with Wisdom Homes, we will work with you to customise a home that's right for you. Contact us to find out what knockdown rebuild Sydney prices are available for you and your family.
Our home designs

Complete the lifestyle with a pool and landscape design
As a turnkey builder, you'll have peace of mind that you'll have one builder, one contract, and one timeframe and that your new home will be complete with a pool and landscape, ready for you to move into. Discover our wide range of pools and landscaping services as well as our range of SPASA award-winning pool designs.
Knockdown your existing home and build the home and lifestyle you've been dreaming of.
Wisdom Pools and Landscapes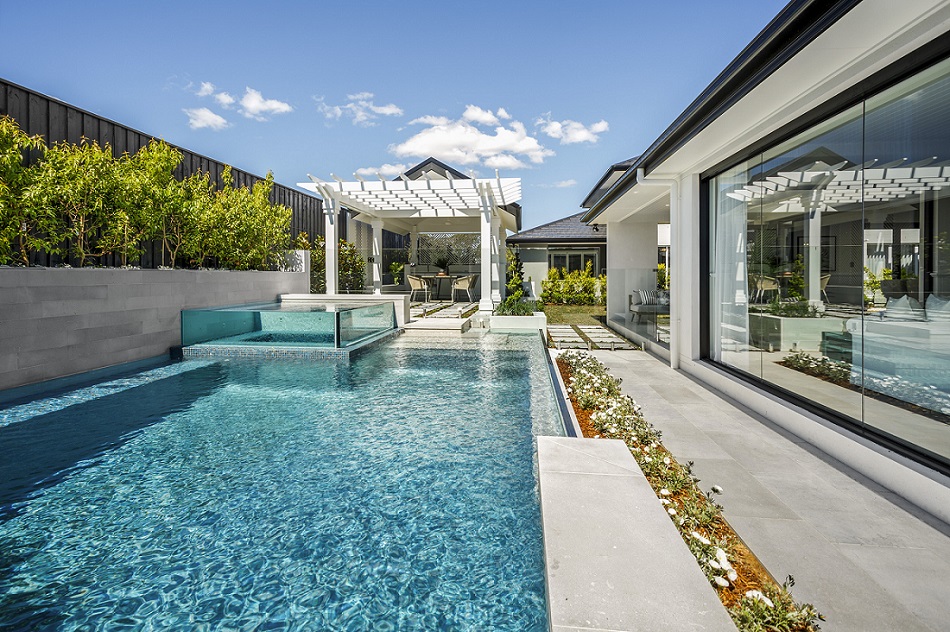 A streamlined process
We've got years of experience and expertise in knock-down rebuilds in Sydney and surrounds. From selecting your home inclusions to the moment you first walk in your new front door, we'll take care of everything.
With trusted demolition partners, pool and landscaping services, interior design experts and a friendly and knowledgable team, you'll have the convenience of dealing with a professional building company that has everything under one roof.
About us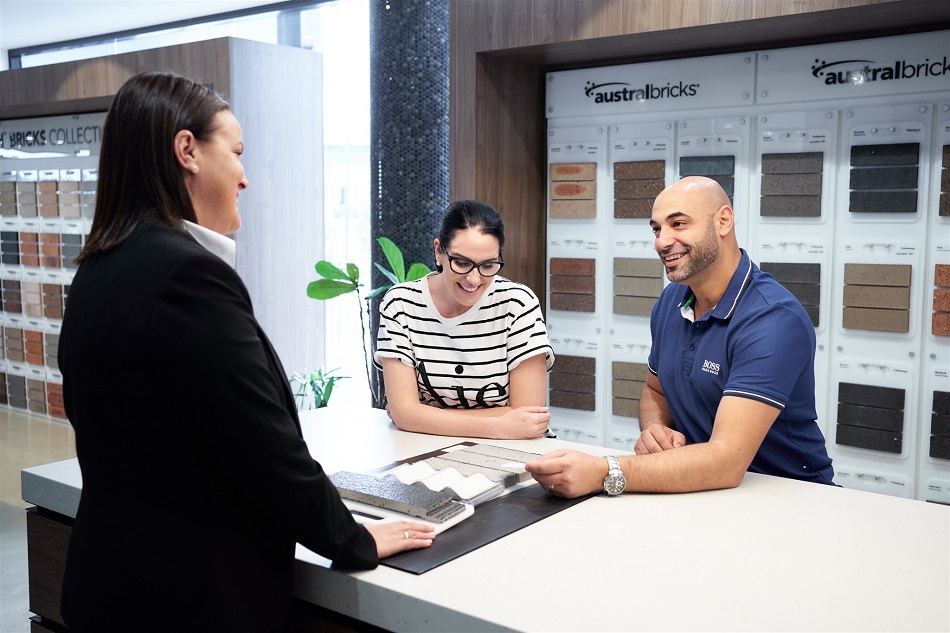 Before you start your Knockdown Rebuild