Layout Logic - factors to consider when selecting your floorplan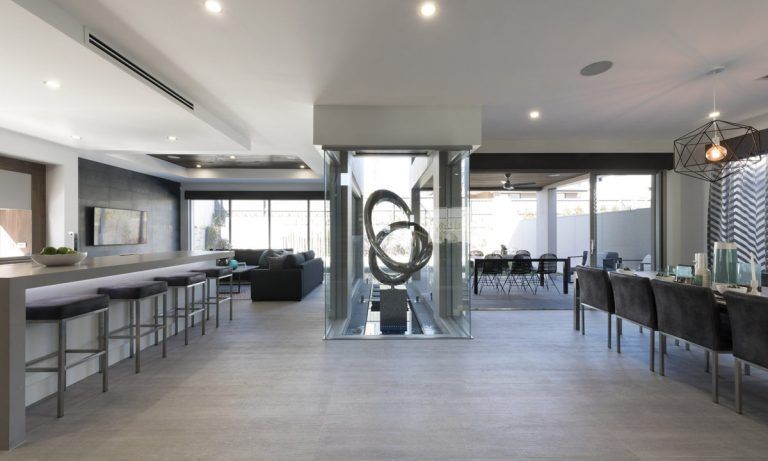 The layout of a home can be the difference between so-so and sensational. From the moment you step foot over the threshold via double entrance doors into a spacious, inviting foyer, your home should flow; inviting you to enter. The design of a home's floorplan impacts a number of pivotal areas which in turn, affect the comfort, liveability and ambience of the home. Mapping out specifics which need to be considered when deciding on the best floorplan for your family should include:
Traffic flow
Furniture positioning
Privacy
Noise
Dimensions of rooms
Positioning and quantity of power points
Placement and dimensions of doors and windows
Impact of natural light
Wisdom Homes are the leaders in building homes with cohesive floorplans. We take a holistic approach when designing our home layouts to create the most liveable, comfortable and spectacular homes in Sydney.
Zoning
Families with children and teens will understand the importance of zoning. The placement of a buffer zone between childrens bedrooms and the master suite is recommended. Making this buffer zone a rumpus room however, may not provide parent's with the peace and quiet they expected.
Modern homes have moved towards zoning entertainment and leisure areas to the rear of the home, along with rumpus rooms and kitchens. All these spaces are where we expect noise so it makes sense in a double storey home to consider placement of corresponding family rooms to go above these noise prone areas, rather than bedrooms.
These are also areas where natural light is to be encouraged and placement and dimensions of doors and windows considered to optimise the indoor/outdoor flow. Likewise studies and bedrooms need to be positioned to maximise noise reduction.
Sleeping quarters
A general rule of thumb is a bedroom for each family member plus a guest room. In smaller homes or those with high demands on each room, consider the flexibility of rooms which can serve multiple purposes.
By including an ensuite or dual entry bathroom off studies or theatre rooms, they can convert to guest rooms or serve for extended family when unforeseen circumstances occur, without disruption to the rest of the family.
Open plan living
Light and space are always near the top of the list for new home buyers. Nobody ever desires to have a pokey, dark rabbit warren to live in. The shift to open plan living has rung the death knell on the traditional floorplan with formal living and dining rooms being the primary casualties.
As with an open plan office, open floorplans can be fantastic aesthetically and to encourage socialisation in a home. Taken too far though, both can suffer from intrusive noise and traffic flow where there needs to be quiet. Balancing the benefits of the open floorplan with the demand for privacy and noise reduction in a family, requires some thought.
Many people are now opting for open kitchen, rumpus, dining and family rooms to create more communal living options. This still gives families the capacity to zone other areas of the home or integrate double doors into the layout, which can be utilised to provide privacy or noise reduction as needed. Full expanse doors also furnish the flexibility to section off rooms to create extra studies, bedrooms or theatre rooms, as needs dictate.
Kitchen
As the central focus and work area in a home, the kitchen needs to be both functional and stunning. The height and configuration of cupboards to provide maximum access to all the adults in the house, is another consideration to add to the list. Think about walk-in pantries and circulation dimensions around benches to allow for multiple people working in the same space.
Storage
Often neglected but always needed, it can feel like there can never be enough storage space in a family home. Including walk-in robes to each bedroom can prevent personal items from cluttering up communal living zones.
If you are in the process of finalising the layout of your new home, consult the shortfalls in your old one. Make a list of tweaks and changes you need to increase the comfort and enjoyment of the home.
By visiting a selection of Wisdom Homes exceptional Display Centres, you can inspect an array of customisable floorplans, be inspired by innovative ideas, pick the brains of our experienced consultants and finally arrive at a layout that is perfect for you.