Laying on the Charm - The Timeless Beauty of a Character-filled Home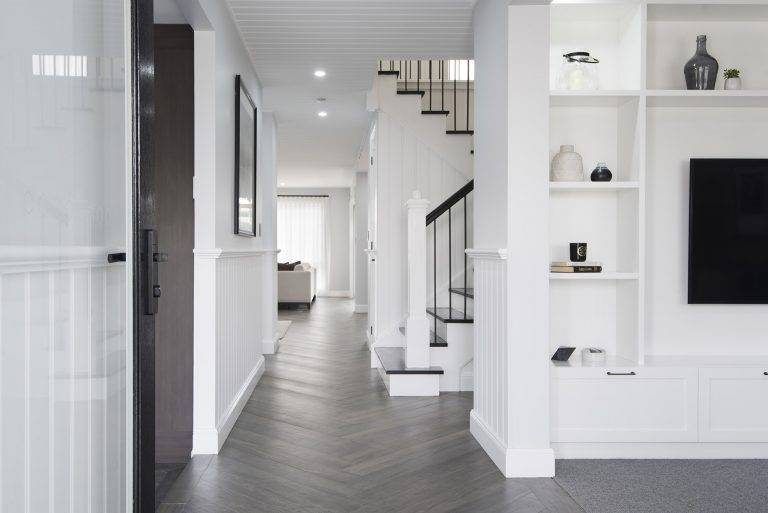 Ask the majority of home buyers about their house design wishlist and chances are the word 'character' pops up near the top. This preference is understandable, since character features imbue warmth, retain a connection to our past and evoke the romance and charm of yesteryear.
As evidenced by the above image of the interior of our Inspiration display home, Wisdom Homes understand how to seamlessly blend the charm and character of a bygone era and bring it to life in a modern home environment.
Unlike many builders, who merely create an imposing facade, our designers can incorporate character features throughout the home, to build a true showcase of the style and charm of a bygone era, with a contemporary twist.
Wisdom Homes have been building superior quality house and land packages in Sydney for almost 20 years so we know what buyers want, and have perfected the art of stylish and elegant design.
Let's spend a moment exploring which features are most popular and aesthetically pleasing, along with ways to incorporate them into your home to add warmth, charm and appeal.
Wainscoting wizardry
Many traditional design features such as wainscoting or wall panelling, were introduced for functional rather than decorative purposes. It served as a protection against the cold and damp; the 17th century version of insulation.
The introduction of feature panelling into modern home design is one of the single most compelling and irresistible additions. It can breathe life into an ordinary room–transforming into a Hamptons retreat, rustic lodge or elegant chateau.
An extension of this theme can be carried throughout the home, with kitchen cabinetry mirroring the country or provincial effect.
Hues and tones
Unlike the gilded opulence of Louis XIV interiors, modern provincial colours have evolved to embrace more subtle tones. Crisp white cornices, mouldings and skirting boards can be highlighted by muted greys and soft beiges on walls with touches of black and silver in the fittings and fixtures.
Rustic, earthy tones in the flooring embraces the warmth of country, farmhouse living whilst natural stone finishes complement this theme.
Heart warming and eye catching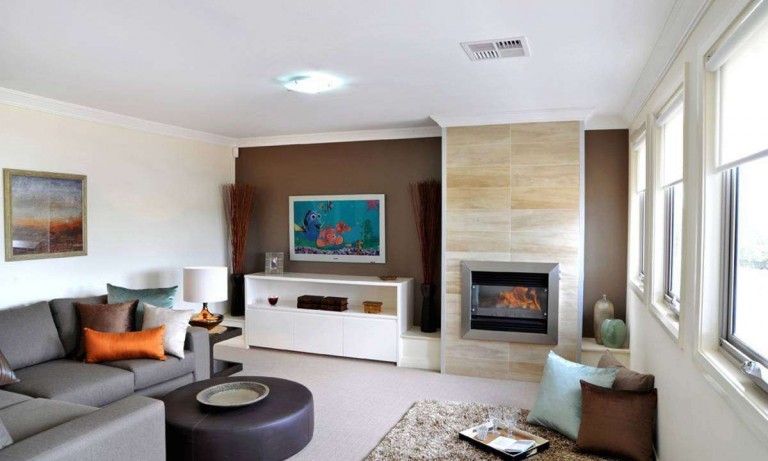 There is nothing compares to the warmth and vivid beauty of a fireplace. Contemporary gas fireplaces have replaced the traditional fuel burners which were dirty and high-maintenance. Today's versions create stunning central features whilst evoking images of family comfort and peace.
This feeling has been backed up by studies which suggest that sitting watching a fire burning can cause blood pressure to drop.
Window treatments
Plantation shutters were originally fashioned as an effective way to block out the cold whilst controlling the entry of light. They are now the height of opulence and bestow a streamlined aesthetic both internally and externally.
Contemporary blinds can be found in a range of styles which complement provincial decor. Roman blinds with decorative swags are particularly becoming, paired with french provincial interiors. The plain versions lend themselves to the less ornate 'Hamptons' style.Wisdom Homes boast a stunning range of house and land packages in Sydney and surrounds. We can incorporate timeless design and architectural features into every house we build, to create a home which matches your tastes and budget. Call 1300 855 775 today or visit one of our superb display centres to find out more.