Fresh Start - 4 Advantages Of A Knock Down And Rebuild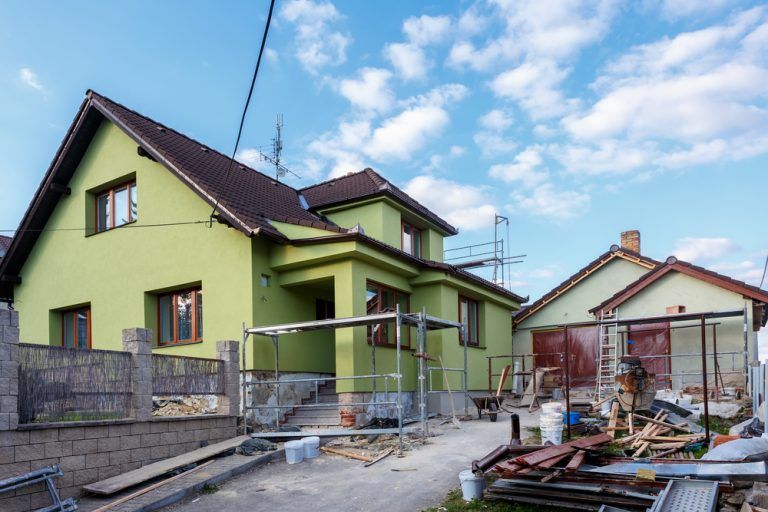 Imagine driving home from a hard day at the office and pulling up out front of the house of your dreams. Gone are the pokey rooms with no storage space, the awkward kitchen and dismal backyard. What has taken its place is functional, modern, spectacular.
This scenario has happened to thousands of people just like you who have chosen Wisdom Homes knockdown / rebuild solution to give them the home they deserve, in the location they love. Why move when you can improve?
If you are tired of your existing home and weighing up whether to move or not, spend a few minutes considering the advantages of staying put. Discover the magic of having the best home, not only in your street, but in all the streets in your neighbourhood and beyond.
Love life
If you love the area you live in then you have hit the jackpot. Neighbourhoods where you feel comfortable walking the streets, popping down to the shops and chatting to the neighbours and passers-by, are rare to find.
For families, moving out of a school zone can mean more than just an inconvenience. It can be disrupting friendships that may have grown over the years. Research indicates that quality friendships can have lifelong ramifications for children's mental health. One study found that those with a close friendship displayed less depression and anxiety into adulthood.
Knocking down vs renovating or extending
Taking a good hard look at the cost of extending or renovating an existing house comes as quite a shock to many homeowners. A simple out and up extension can be hundreds of thousands of dollars and you are still left with the original house with its old wiring, plumbing, appliances and structure.
Why does an extension cost so much? Rather than just knocking down the old house outright, an extension requires a labour intensive, careful dismantling to avoid undermining the existing structure. There is also risk of cost blowouts due to unexpected or unforeseen contingencies and these may be factored into the final price or be an additional extra.
For a comparable cost, a knockdown/rebuild furnishes you with a brand new home with no hidden financial surprises and low to no maintenance costs for years to come.
Designing a dream
A knockdown/rebuild gives you free reign to build a house which suits YOUR unique family and YOUR unique lifestyle. It means you have control of, among other things:
Floor plan and layout
Room sizes
Configuration of bathrooms and kitchen
Finishes and fixtures
Leisure and lifestyle inclusions (pools, spas, etc.)
Facade
Wisdom Homes commitment to exceeding customers expectations, furnishes you with the ability to customise and tailor your house design to create the stunning home you need now and in the coming years.
Bottom line
Moving costs money – big money. It is not as simple as swapping one house for another, expenses such as stamp duty can be ludicrously high and is money for nothing. Real estate agent's fees are another substantial hidden cost of moving. Many agents charge up to four percent of the selling cost of a house as their commission and then add marketing costs on top of this.
At Wisdom Homes, our knockdown/rebuild solution takes loving where you live, to new heights. Our team of friendly, professional and experienced staff will work with you to bring your visions, expectations and dreams to life, to create the perfect home for now and many years to come.
If you are ready to fall in love with where you live, all over again, call 1300 855 775 today to speak with one of our knowledgeable, friendly consultants.