Let's Talk Interiors - Turning Your House Into A Home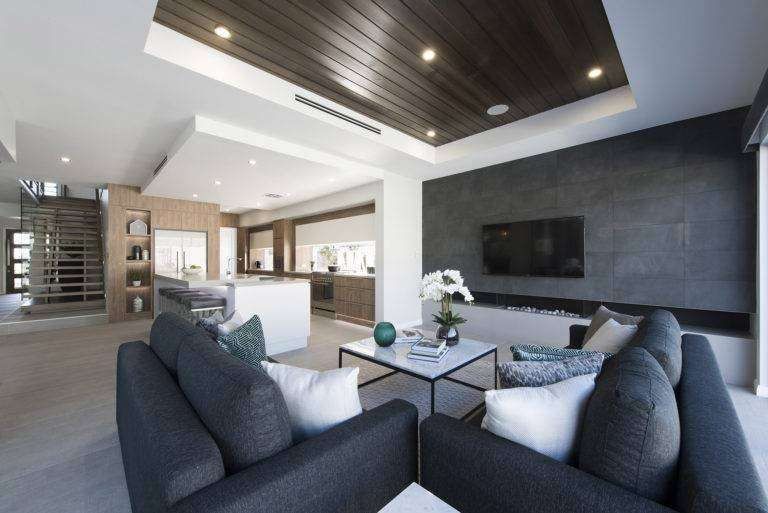 No matter how stunningly beautiful your new home may be when you step through the door, the comparison to the refined elegance of the initial display home can be somewhat of a let down. Without professional dressing, the home can appear a little naked.
Carefully finished under the supervision of an interior decorator, display homes evoke contemporary chic, whilst retaining an inviting and peaceful ambience. Recreating that wow factor can be a little tricky, so here are some tips which can assist in bestowing that pizazz into your new home.
Finding inspiration
If you are short on time, ideas, or creativity and you absolutely love a display home, then it doesn't hurt to take a few ideas home with you; after all, imitation is the highest form of flattery. Revisit the display home and take note of the placement of furniture as this will have been done to optimise the space and functionality of each room.
Study the colour combinations used to separate zones, spotlight features and build atmosphere. Feel the textures used in sofas and soft furnishings and how they are influenced by the area they are highlighting.
As an example of this, linen and crisp twill fabrics in the lounge can imbue feelings of organic, contemporary living, whereas softer fabrics in bedrooms contribute to a relaxing environment conducive to restfulness.
Think like an interior designer
Look at the house as a whole, not as separate rooms. Create a colour palette which incorporates feature and base walls, floors, furniture along with artwork, soft furnishings and window treatments. Match hues and tones with the purpose of the room.
Even if you decide on a simple white paint. There are myriads of white tones, each one slightly different but hugely influential to the overall feel of a room.
For example:
Blue or black base whites can neutralise rooms which get a lot of natural sunlight, so are perfect to attain crisp contrast to blue and grey colour schemes.
Warmer white tones such as those with yellow, red or brown undertones can inject warmth into a room.
In darker rooms, avoid yellow undertones in favour of greys. Contrary to what you would expect, yellows can instill a 'dated' feel whereas grey tones will brighten.
Furniture
Chances are your old furniture just doesn't fit, suit or live up to your stunning new home. If it is an heirloom or antique, consider re-covering it to match the new theme.
Tips for finding the perfect furniture for your rooms are:
Measure rooms.
Plan the size, colour and shape of furniture which matches your vision.
Make a list of era, style and fabrics of all furniture and furnishings to ensure they complement each other.
Consider how windows will work with the furniture layout.
Work with the orientation of the house and how the sun will be entering the room; consider placement of the tv to avoid glare and furniture to avoid fading.
Window Treatments
If you have opted for white or neutral coloured walls you can get a little colourful with window treatments and soft furnishings.
A big tip to exude a luxurious ambience is – don't skimp on fabric. Thick, heavy curtains in quality materials, superb blinds, or timber plantation shutters can add value to a home and instill a sense of luxury. Attempt to keep window furnishings to a theme throughout the home and at least have all the road facing treatments the same.
A professional curtain and blind company should be able to work with your builder's blueprints to make the perfect sized window coverings. Don't forget there will be a substantial lead time to make any curtains and plantation shutters can take several months; so begin planning early.
Artwork
No matter how high-spec your fittings and furnishings, a house can never look truly completely without artwork. It is the ribbon that ties the theme of a home together – the exclamation mark which draws the eye and delivers maximum impact.
Canvases, prints, photographs and paintings can have a variety of uses including:
Continuing a colour theme
Creating an ambience
Transforming a house into a home
Personalising rooms
Canvases featuring vibrant colours are used to suffuse a room with dynamic energy; building drama, peace or relaxation.
Every home, properly furnished, fitted and adorned, can be beautiful. Imagine how stunning your sumptuous new Wisdom Home can be with the addition of some clever and strategic interior decorating ideas!
Wisdom Homes are the leaders in house and land packages and new builds in NSW. Call us today on 1300 855 775 to begin your journey to home ownership on another level.