The Ultimate Guide to Picking the Perfect Home Design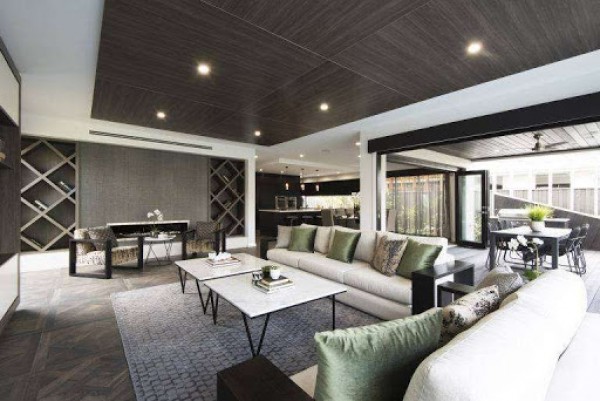 Step foot over the threshold of a display home and you can be overwhelmed by the sparkling array of designs, innovations, and features–all dazzling and all desirable.
Whilst each home design may have unique features and attractions, it pays to work out which is the ultimate home design for:
With this in mind, let's take a look at some considerations and decisions you need to be making prior to deciding on the ultimate home design–an inspirational masterpiece built to an exceptional standard of quality and craftsmanship.
Visit display homes and make a list
Take a long slow walk through display homes and take notes. Look for:
Usability – are you looking for zoned or open plan living? How functional is the:
Kitchen

– consider the layout and the placement of cooking facilities in relation to food services and cold storage. Examine cupboard positioning and kitchen storage.
Livability – consider the abundance or lack of, natural light. Does the floor plan encourage natural ventilation and airflow?
Flexibility – for example, with the increase in remote offices, bedrooms can become or double as studies, home offices or retreats. Do you require separate access to these bedrooms for inlaws and home offices?
Prioritising priorities
For some buyers, the once-prized dining rooms and formal lounge rooms are now being passed over in favour of media and theatre rooms. This shift to casual living has seen many families incorporating their dining into their kitchen to create a social 'hub'.
Families with young children may prefer rumpus rooms which are easily accessible whilst those with teenagers may opt for retreats and zoned living to provide privacy and space to each member of the household.
If your family is time-poor, consider landscaping for low maintenance. Alternatively, those will young children may wish to consider incorporating a swimming pool into their design at the planning stage or putting in place the necessary plumbing and access strategies for future developments.
A question of size
When considering the number of bedrooms, zones and living spaces you require, a number of pertinent questions need to be addressed:
Do you require a bathroom for every bedroom or is that space which can be better served elsewhere?
For those with extended family, the inclusion of bathrooms for every bedroom may be a resounding 'yes', conversely, do you have the resources or inclination required to maintain and clean 3 or 4 ensuites or bathrooms?
Consider the age of family members. If you have teenagers about to move out, do you need so many rooms? Can those spaces be adapted for more efficient use?
Will a ground floor guest bedroom for elderly relative or visitors, be required in the foreseeable future?
A discernible difference
Most display homes will be built to give you a taste of every conceivable advantage available in that line. Understanding options and upgrades arms buyers with the ability to tailor their home to suit their needs and budget.
At Wisdom, we are committed to providing you with informative, detailed information regarding every one of our homes.
We boast an array of superlative inclusions in our Select Essentials package.
This includes:
Quality European appliances
Designer cupboards and fittings
Step up from there to our Luxury, Prestige and Signature range which are the epitome of aspirational, opulence and refinement.
At Wisdom Homes we offer a wide range of stunning ready-built homes and quality house and land packages, to suit even the most fastidious buyers.
~
No matter what your wish list looks like, come and have a chat with the experts in flexible home design, at Wisdom Homes. Our friendly, expert team will work with you to create a sophisticated, contemporary home, equipped to accommodate the changing face of the modern family.