How to Hone the Perfect House Plan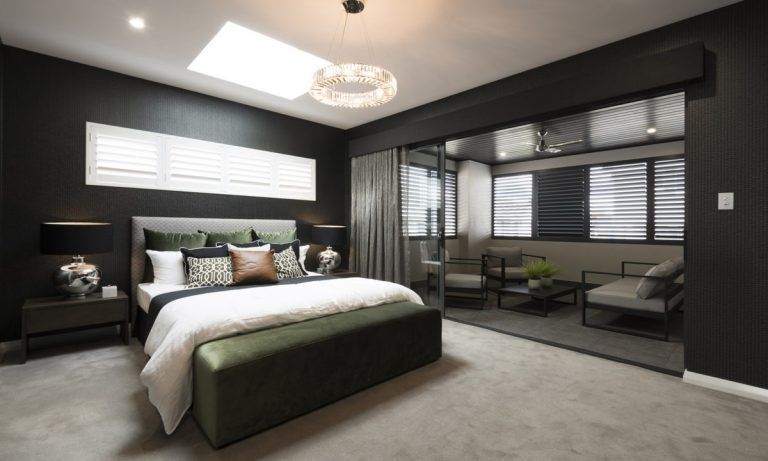 One of the most exciting prospects in life is being in a position to tailor the perfect home for one's family. It is a privileged experience, and getting it right takes a great deal of introspection to make optimal use of the opportunity.
At Wisdom Homes, we have a comprehensive range of luxurious home designs, designed to suit multiple lifestyles, budgets and tastes. Combine that with the facility to adapt, modify and customise plans to tailor them specifically to your needs and we have the recipe to build a house which is uniquely yours.
By honing down and pinpointing key requirements at the planning stage, you will be making substantial savings in both time and money. For those considering embarking on a new home build, this may be the opportune time to sit down and work through needs, wants and wishes.
At Wisdom Homes, we understand that the needs of a young, growing family are poles apart from an investor or a downsizing couple. The process of whittling down your needs to gain a clear picture of the final product, involves a number of steps:
Take stock
Understanding the drawbacks of your current home can assisting in optimising your new house plans. To do this:
Compare room sizes to gain perspective. Include furniture in this to understand how its dimensions will be accommodated

Analyse zoning, privacy and communal areas to increase functionality

Audit storage shortfalls and requirements

Consider placement of windows to harness or filter natural light

Assess orientation of rooms and windows for furniture placement
Future Forecast
Seriously consider the cost of future modifications, additions and changes when designing your home.
Extensions can be surprisingly costly to build after the fact, due among other things, to council fees, charges and permits. This can be avoided simply by planning now for unexpected family additions or functional needs such as a home office or business.
If working with a substantial block, positioning the home to the front can optimise options for future developments to the rear.
Another factor worth consideration is the integration of a swimming pool into your landscaping plans. While a pool may not be on the horizon today, putting in place plumbing, electrical wiring, gas or solar panels while provisioning for access, can avoid headaches, should you change your mind in the future.
Lifestyle factors
Do you have 'dead' rooms in your current home? There has been a move away from formal dining and living rooms and these areas are often utilised as recreation, theatre rooms or home offices.
The elderly and those with young children may need to assess their flooring requirements. Hard finishes, while beautiful and easy to maintain, can be unforgiving.
Put thought into indoor / outdoor living spaces and the impact they may have on pets and young children. Predict shade requirements in line with the orientation of your block.
Privacy Issues
Each family's privacy needs are different. Zoned living can be an ideal option for those with older children or extended family, while open-plan living may suit young families better.
Review the placement of windows and doors to optimise views from your block and minimise the overlook of neighbours.
The above suggestions are merely a guide. Each family will have uniquely diverse needs and wants but the basics remain the same–comfort, luxury and functionality. At Wisdom Homes, we believe the combination of transparency, collaboration and communication will bring about superior outcomes and heightened customer satisfaction.
Visit one of our magnificent Display Homes and sit down for a chat with our knowledgeable consultants. They will explain how our team of award winning designers can tailor and customise a superb lifestyle home which will serve you now and for generations to come.