The House Hunting Handbook - 10 Questions to Ask Before Signing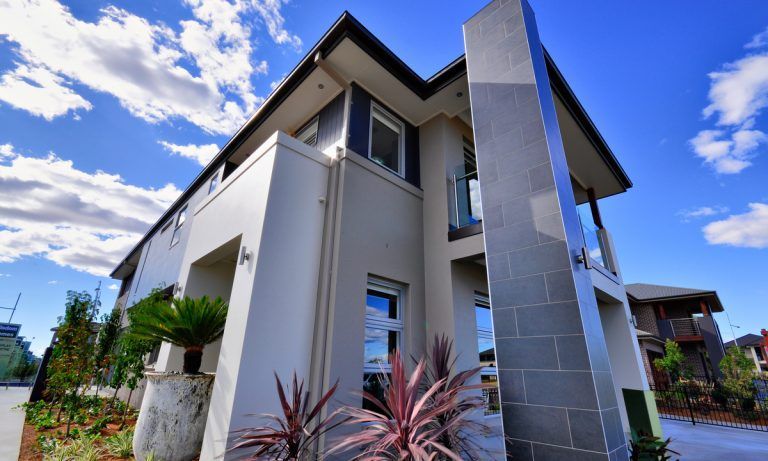 The Sydney property market is unique.
Unlike other capitals such as Brisbane, Perth and even Melbourne, Sydney offers a wealth of opportunity for those lucky enough to secure their slice. It is an investment in an almost unparalleled market, not only in Australia, but throughout the world.
That said, not every investment is alike. Finding an ethical home builder who is genuinely motivated by a sincere commitment to bring you a high-quality product, whilst also prioritising your financial and personal interests, is becoming a rarity.
At Wisdom Homes, we appreciate the significant investment you are making in your future, whether you are a first-time home buyer, experienced investor or luxury home buyer.
With that in mind, let's walk through some of the most pertinent questions you should be asking yourself and your home builder before you sign on the dotted line.
Can I afford to buy this property?
While nothing in life is guaranteed, it is wise to have a buffer so you are not over-committed. Circumstances change so it is prudent to contemplate how you would cope with:
changes in interest rates
unexpected expenditure
changes to employment status
changes to circumstances such as family additions
Will this property grow with me?
Cost associated with extending or adding to an existing property are disproportionately expensive. Planning for the future is time well spent.
What are the long term prospects for this property regarding:
Position
Size
Neighbourhood
Capital growth
Local government investment and planned infrastructure improvements
Planned shopping precincts
We all have unique tastes, circumstances and lifestyles. Having the ability to customise vital components of a home, such as plans and facades, furnishes you with the opportunity to design a home which is perfectly suited to your wants and needs.
At Wisdom Homes we prioritise your preferences and have customisable, flexible home designs, allowing you to build your masterpiece alongside our team.
How transparent are the costs and processes?
A major consideration for most clients is the assurance that there will be no financial surprises during the build process.
At Wisdom Homes we have a policy of transparency which means there are no hidden costs or unforeseen blowouts. We will provide you with a clear and concise evaluation of your plans along with a breakdown of all costs.
You can visit our website to get a clear view of deposits and staging of payments – here.
Is your builder a reputable, industry endorsed builder with:
Wisdom Homes have a wealth of industry accolades–so you know you are aligning yourself with the best in the business.
Are my financials in order?
Whether you are building a house and land package, developing your own land or purchasing an established home, getting your financial position in order early will provide you with a clear understanding of your budget.
Have I taken advantage of and organised all government grants and incentives?
The NSW Government is offering substantial incentives and inducements to first home buyers building new. Investigate these with your lender to ensure you capitalise on all available assistance.
Have I honed down to the ideal plan for my new home?
Getting the plans right early is imperative. Changes down the track can be time-consuming and costly.
Also consider putting in place the groundwork for future upgrades such as plumbing and electricity for external areas, swimming pools, lighting and entertainment.
Our consultants will work with you to ensure you optimise your designs and plans to future proof your investment.
Timeline and schedule, transparency in process
The building process can be a little overwhelming, especially for first timers. At Wisdom Homes, we understand that transparent communication can dispel many of the concerns that may arise.
Our friendly staff will provide you with a clear understanding of the payment schedule and timeframes involved in your build.
If you are considering a house and land package, why not visit some of Wisdom's magnificent display homes today? We have been in the business of building luxury, designer homes for almost 20 years and pride ourselves on bringing value, transparency and quality to the Sydney housing industry.