Top 10 Tips for First Home Buyers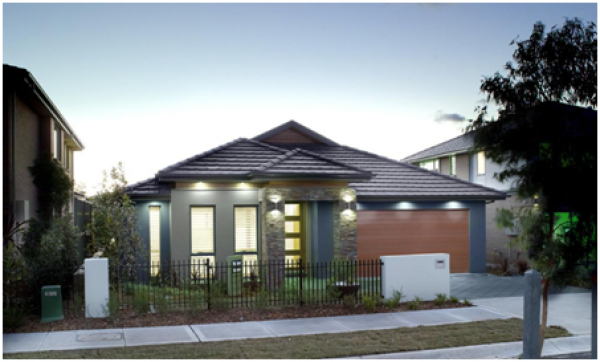 It is an oft-touted headline that the Australian dream of owning a home is becoming out of the reach for many first home buyers. For those aiming to secure their little piece of heaven, the reality of this can seem all too vivid.
Whilst it may be true that the aspirational inner suburbs may no longer be affordable for mainstream first home buyers, there are still opportunities available for those looking to establish their first property.
With this in mind, let's take a look at a few tips which will give you the edge you need to get your foot on the first rung of that mythical property ladder.
Goal setting
Planning begins early, long before you inspect your first property.
In the planning stages, you need to weigh the benefits of:
Buying a new ready-built house –

stamp duty savings

low maintenance costs

faster process

Buying house and land package –

the flexibility of your design

the ability to customize finishes, floor plans, and facade

stamp duty savings
Once your goals have been established, it's time to move on to financial considerations.
Deposit
Saving a deposit can seem like you are climbing a mountain that has no peak. For the average worker, it can be a long slow process.
However, a solid deposit benefits you in three main areas:
Your lender sees that you have a history of saving

Every dollar extra of your deposit will translate to less interest you have to pay over the term of the loan

You can avoid lender's

mortgage insurance
Stamp Duty
Transfer exemptions and concessions are now available for first home buyers and can be applied for directly through the NSW government or through your solicitor or conveyancer.
For the concessions to apply, it must be noted that all persons involved in the house purchase can never have owned a home previously.
First home owner's grant
For Sydney buyer's the first home buyer's grant for those purchasing either off the plan or brand new, is now $10,000. You can apply for this directly through the NSW government or through your lender.
Lose the debt
Before approaching a lender, to achieve the best possible loan approval amount, it is recommended that you lower your debt as much as possible. Focus your energies on one goal–achieving the best possible credit rating.
This can involve:
Paying off credit cards and lowering your card limits. Remember, your credit card

limit

will be taken into consideration, not only your debt.

Other outstanding debt – attempt to be debt free when you approach your lender. Pay off car loans and personal loans.

Cost of living – this will be taken into consideration, thus living frugally can improve your final loan approval amount.
Approach a lender – broker
It pays to shop around. You may have banked with the same institution for years but that doesn't mean they will give you the best deal. Consider the benefits of a broker. They will work on your behalf to get you the optimum result–at not cost to you.
Location
Chances are you will need to locate yourself further from the CBD than your rental dollar currently provides. Consider this, many of the areas currently considered blue-chip inner city suburbs, were once thought of as outer suburbs. Have a long term view.
Infrastructure
Look for areas which provide substantial infrastructure such as:
Roads

Transport

Shopping

Schools

Medical facilities
Plan for future – house design–future proofing
Whether you are building new or buying an established home, consideration needs to be given to your family size now and in the future. Buying with size in mind will prevent outgrowing the house or costly additions at a later date.
Building an alliance
Finally, choose your builder carefully–you are entrusting them with one of the biggest projects of your life, to this point.
Wisdom Homes has been in the business of creating sophisticated, quality homes for almost 20 years. We have the expertise and commitment to transform your dream first home into a reality–consistently exceeding our client's expectations.
~
Visit some of our contemporary, designer display homes to begin your life as the fortunate owner of a luxurious, quality built, Wisdom Home. Tomorrow begins today!