From Penthouses to Parenthood - 5 Considerations for Choosing a Home That Suits Your Lifestyle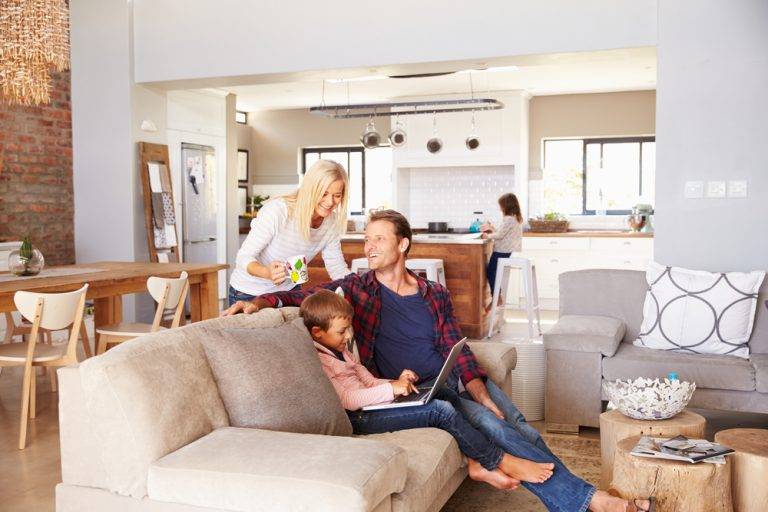 One of the most wonderful things about the world we live in is the range of diversity.
From independent singles through to large bustling families, we have catered to them all. Each demographic, each individual, has their own personal story, which is important to keep in mind when choosing a home.
At Wisdom Homes, we value individuality and strive to create luxurious, tailored homes for every budget, lifestyle, and taste. Our commitment to delivering homes which are adapted to suit each buyer means getting the blueprint right, first time, is absolutely vital.
Before making any decision on the type of home that will be perfect for your individual needs, it is worthwhile spending a little time considering both your short-term and long-term expectations.
First home
Singles and couples building their first home have never had a more opportune time to jump into the property market. Government grants and stamp duty exemptions are providing windfalls and concessions designed to ease the financial commitment of purchasing a new home.
Even with these considerations, however, tight budgets offer little wiggle room, so identifying your priorities is essential. At Wisdom, we build inspirational homes to accommodate a range of budgets and defining your needs will assist us in pinpointing your ideal home design.
Consider how important the following aspects rate on your wish list:

Entertaining areas

Block size

Location – cafe lifestyle

Low maintenance

Budget – green star rating, appliances

Size and adaptability – potential for expanding your family
Moving up
When it comes to second and subsequent homes, many people's wish list becomes more expansive; focussing on lifestyle, rather than budget. Family extensions, pets, and guests means your new checklist may include:
Solid infrastructure, reliable transport, and accessibility to the CBD

Space – zones and rooms to accommodate family additions and guests. Also, allows flexibility – where rooms will serve multiple uses over the life of the home

Storage – accumulated possessions mean storage is often at a premium

Chef's kitchen

– integrating a floor plan which caters for all seasons and encourages sociability

High quality, durable finishes, and fixtures

Smart home technology – devices and appliances with computerised capabilities. This includes wireless connectivity and remote accessibility to lights and heating etc.

Convenience – a floor plan which promotes easy living

Architectural features

Families
Designing homes for families means catering for multi-generational living. Parents of younger children focus more on outdoor amenities such as swimming pools and landscaping.
Lean towards floor plans enabling you to monitor youngsters – including a clear line of sight to backyard spaces and open plan living. Parents with teenagers should consider zoned living where generations can enjoy privacy but still have communal rooms.
Building a home which has the flexibility to adapt to changing demographics will furnish you with a more harmonious household which will remain comfortable for longer.
Empty nesters
Those seeking low maintenance living, walking distance to shopping and medical centers often forgo luxury double storey homes in favor of the more mobility-friendly, single storey.
Smaller carpeted homes, safer and warmer underfoot, are preferred by many mature home builders. Our line of superb single-storey homes provides the perfect haven for those looking to downsize. Our consultants will work with you to create a home which provides maximum comfort and usability.
No matter what stage of life you are at, Wisdom Homes have a flexible approach to home building which means we can cater for every season of life. From first home buyers through to downsizers, our expert team of consultants can work with you to identify the ideal home for your lifestyle.
Visit one of our magnificent Display Homes today to find out why we are the most respected and trusted builders of quality homes in Sydney.