Practical Home Features & Upgrades That Are Totally Worth the Investment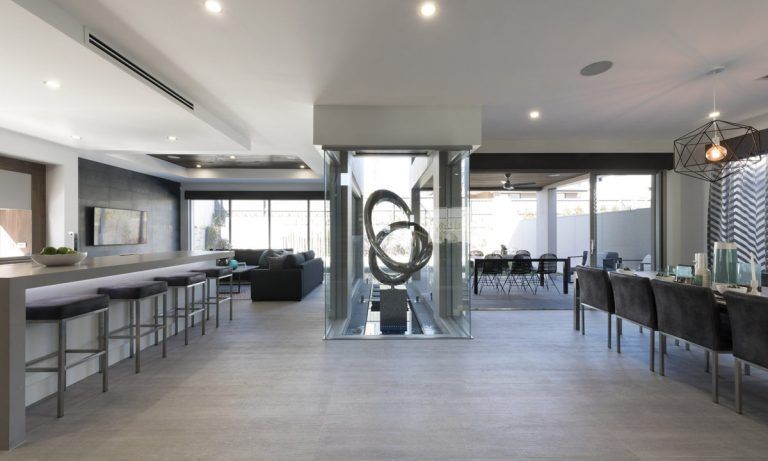 For those that are looking into buying a home for the first time, it is vital that you give serious thought to the decisions you make now, to avoid disappointment later.
From the finer points, such as electrical outlets to big ticket items like swimming pools, integrating value-adding features and upgrades at the planning stage can reap dividends in the future.
With this in mind, let's take a look at a the areas which will bring you the best return on your investment, both in the short and long term.
Landscaping for low maintenance living
It can be tempting to treat landscaping as an afterthought, but well-designed landscaping will make a huge impact on both the aesthetics and functionality of your home. It is the setting which will complement and enhance a home's appeal.
Benefits of including landscaping into your house and land package include:
Future-proofing – plumbing and integrated water delivery systems can be installed in anticipation of water features and reticulation

Economy – adds value, reduces heating and cooling costs

Social – creates uniformity with surrounding homes

Environmental – controls erosion of soil and soil degradation, reduces stormwater runoff and the threat of flooding

Safety – provides privacy and a safer environment especially for children
Key rooms
Kitchens and bathrooms have always been the showpieces of a house and thus, should receive the highest deliberation regarding upgrades. Ultimately, when you come to sell, it is the features which you add in these rooms, which can bring you the highest return for your dollar.
Instantly recognisable and worthy of consideration for inclusion should be:
Full height tiling (bathroom)

Floating vanities (bathroom)

Freestanding bath

Caesarstone vanities and benchtops

European appliances

Soft close drawers
Hard-wearing finishes
Upgrading to a finish or flooring which will last the life of the home makes economic sense. Installation or integration of finishes and flooring as part of the build prevents the risk damage to the existing structure during a retrofit.
One example of this is attempting to retrofit flooring in a kitchen. Moving appliances and island benches to remove floor tiles can be difficult, time consuming and expensive.
Swimming Pool – to have or have not
Deciding whether or not to include a pool at the time of planning will allow permits, preparation and site considerations to streamline the process. Conversely, retrofitting a pool to an established house can cause difficulties – not the least being access to the rear of the home.
Do pools add value to a property? The consensus seems to be a resounding 'yes'. The luxury of a pool especially one that has the added benefit of solar heating, endows even the smallest backyard with a feeling of aspirational living.
At Wisdom Homes, we build with quality materials throughout our Essentials, Luxury, Prestige or Signature range. However, upgrading in key areas of your home can add value, luxury and can be economically viable in the long term.
Our caring collaborative team are here to assist you. We will help you to work within your budget to optimise your wish list, to create a stunning house and a desirable home.