A 'turnkey' house is one that is purchased at a fixed price and when completed is move-in ready with no additional inclusions or costs required. All the buyer needs to do is turn the key and move right in.

A turnkey home might be off-the-plan, ready built, constructed on land you already own, or built as part of a house and land package. In any case, it's a hassle-free shortcut to a new home and an easy source of passive income should you rent it out.
Here's everything you need to know about turnkey homes, their benefits, and inclusions.
What is included in a
turnkey house
?
Turnkey home inclusions are specific to individual builders, so you need to research what is included and the builders reputation when considering the investment. Generally, however, a turnkey home includes all essential connections (power, water, sewerage), plus basic living and utility essentials required for occupation such as:
Internal painting

Air-conditioning

Floor coverings

Security Screens & Doors

Fencing

Letterbox

Blinds

Basic landscaping

Kitchen appliances

Light fittings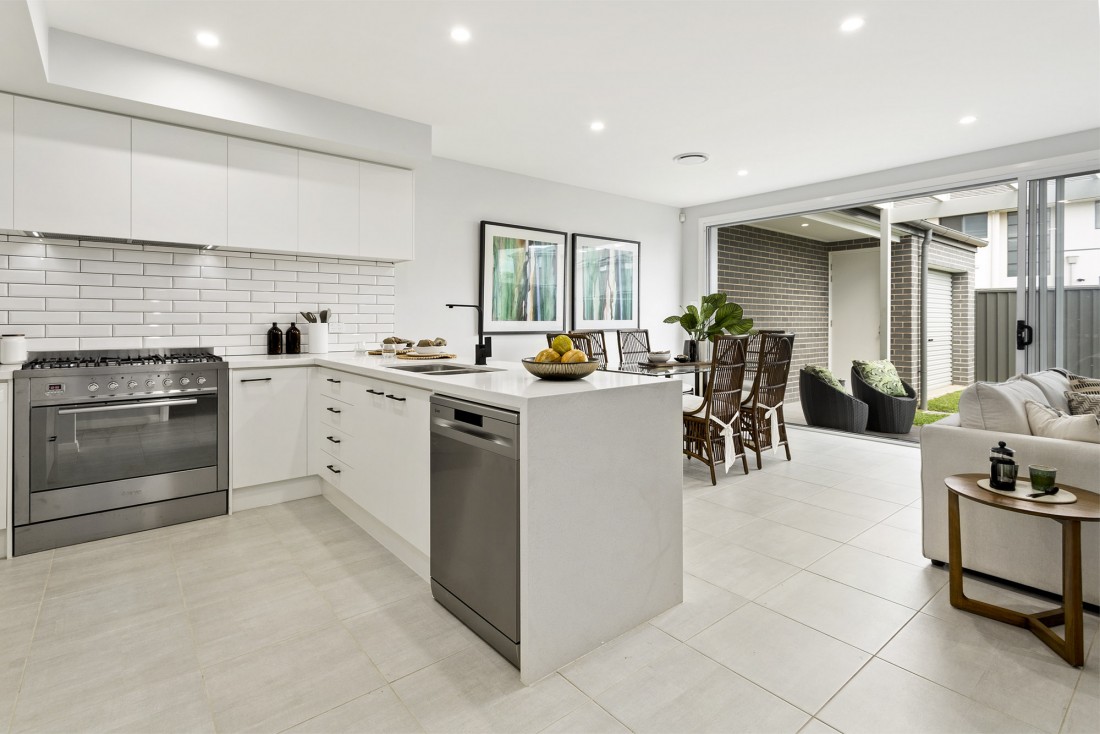 Who are
turnkey
properties suitable for?

Turnkey properties are suitable for:
Home buyers who want a brand new property with a limited budget.

Investors looking to buy a newly built property in a growth area.

Buyers looking for a smaller property, such as a terrace (e.g. couples, downsizers, singles, renters).

Anyone wanting the assurance of a guaranteed build time, without a lengthy construction process.


Do turnkey homes include landscaping?
Landscaping is an important but often overlooked component of a turnkey home. Many councils require basic landscaping, but not all builders will include it in a turnkey package.
If you opt for a builder that doesn't include landscaping, you'll need to source a reputable landscaping company separately and arrange for the work to be done once you take possession.
A better option is choosing a builder who includes landscaping from the beginning. For example, Wisdom Homes can include landscaping from our sister company, Wisdom Pools & Landscapes, in your contract.
Remember: even if your council has minimal landscaping requirements, it's still a good idea to ensure landscaping is included in your contract. You'll be spared the hassle of finding the budget for it separately later on.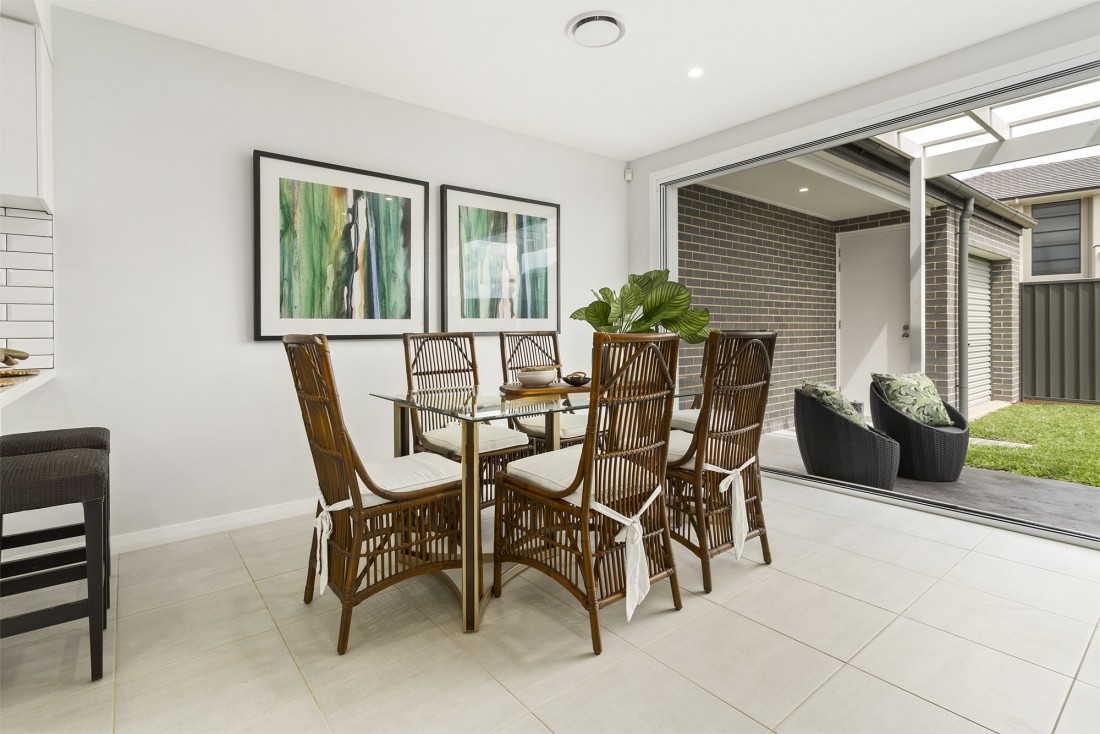 What is a
turnkey house
and land package?
A turnkey split-contract house and land package means you have a separate contract for the land (purchasing the land off the developer) and a separate building contract (with the building company) for the construction of the home. It's a quick way to ensure you get the perfect turnkey home on the right block as the builder would have already identified and sited the most suitable design for the block. Another advantage is you won't pay stamp duty on the land component.
Advantages of a turnkey property
Convenience
Turnkey homes are ideal for those who want a new, modern, landscaped home completed in a fixed, shorter time frame than a customised build. The time frame is reduced due to all colour selections and inclusions being pre-planned and priced by the builder, you will usually be offered the choice of several colour palettes, flooring and tiles, but there are limited changes permitted to anything else in the home. If you do want to change something it would have to be done after you moved in.
Cost-effectiveness
If you have a set budget, buying a fixed price turnkey home spares you the angst of a budget blowout that can occur building your dream home from the ground up - making changes to the design and the inclusions adds time and cost to the build, not to mention the cost of renting while you wait for construction to finish. Instead, you pay a set price within your budget and move into a stunning new home relatively quickly.
Investment potential
Turnkey properties are an excellent option for investors looking to secure a passive income stream with minimum time and effort. Because a turnkey investment property is brand new, you have the taxation benefit claiming depreciation and you can also attract a better rental return than you would on an older property. You'll save on maintenance costs too, as a brand new home won't have the plumbing issues, asbestos removal, and cracks that often need fixing in older properties.
What should you look for in a turnkey property
?

Location is the first thing to consider when buying a turnkey home. Buying in a growing market will open up the future possibility of renting to a larger rental audience. Look for areas with close by public transport links, schools and neighbourhood amenities, and good potential for growth.

It's also important to consider the builder. Work with a provider that's reputable, experienced, and offers a solid warranty - like Wisdom's 25 year structural guarantee. Together, these considerations will help assure safety, security, and a stress-free buying process.
Looking for your dream turnkey home?
Get in touch with Wisdom Homes' friendly consultants to discuss building or buying the turnkey home that's right for you. You'll enjoy all the benefits of:
Get in touch with our friendly new homes team today.