What is Multigenerational Living?
What is Multigenerational Living?
Multigenerational living is any living arrangement that sees multiple generations under the same roof, and it's experiencing a resurgence in modern Australia. According to UNSW, around 20% of Australians now live in multigenerational homes, and the number is rising as more families discover its surprising benefits.
Here's what you need to know about multigenerational living: who it's for, why it works, and which homes are best for it.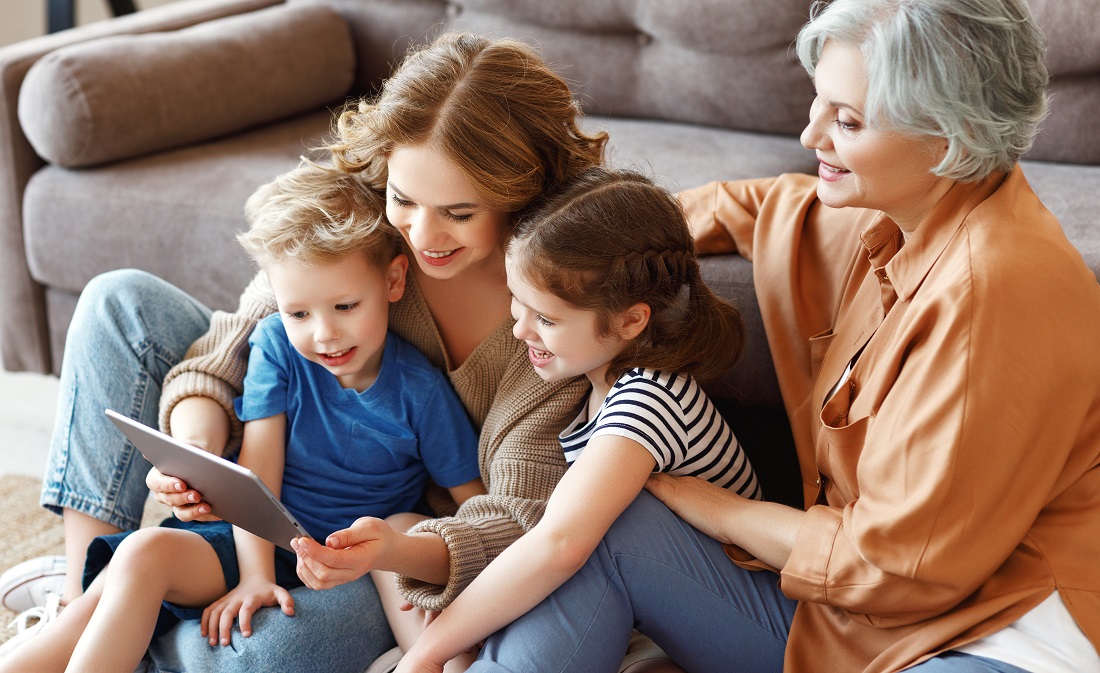 The benefits of multigenerational living
Multigenerational living allows for lifestyle opportunities that are much harder to get in a single generation home, and many of these save money too. For example:
Elderly grandparents can be cared for by family instead of moving into a costly aged care facility.

Young adults and families can enjoy the comforts of home while they save up for a house deposit of their own.

Grandparents can take care of grandchildren, allowing parents to work full time without paying for childcare.

Widowed grandparents don't need to live alone.

Multiple adults can share the costs, opening up the possibility of living in a more desirable area and/or home.

Adult children with disabilities can live an independent life under the care of their parents.

Household chores can be shared between more people (tip: leave younger and more able family members to handle the physical tasks).

Parents can travel or work abroad without being burdened by a mortgage of their own.

The whole family benefits from greater connectivity and closer relationships, even though a purpose-built

multigenerational home

still guarantees individual privacy.

Better security, as the home is rarely left unoccupied for long periods.
Types of family's multigenerational homes are suitable for
Every family is unique, but here are three of the most common family structures that benefit from a multigenerational home.
Three-generation families
A three-generation family involves children, one or more parents, and at least one grandparent or elderly relative. This is a common living arrangement for young families saving to buy a home of their own, or families with an elderly relative that needs support.
Four-generation families
Some families may even have great-grandparents under the same roof. This is surprisingly common in cultures where multigenerational living is the norm and extended families where one or more members have children at a young age.
Grandfamilies
Grandfamilies are families where children are raised by one or more grandparents. This arrangement often requires grandparents to quickly adjust their living space for growing children (e.g. by building a dual occupancy home).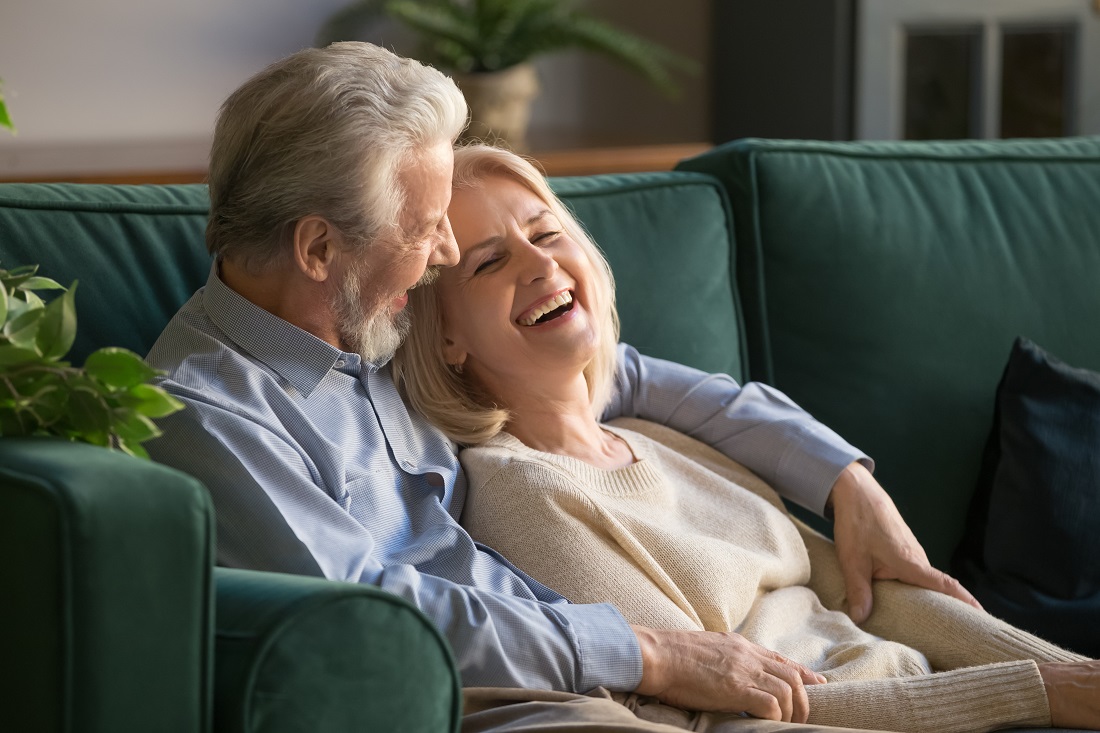 Types of multigenerational homes
If you're looking for a turnkey home that's ready for multigenerational living, consider the following options:
Granny flats
Granny flats, as the name suggests, are perfect for accommodating elderly relatives - but they're also ideal for multigenerational families with adult children who want their own living space. Better yet, they're a quick and relatively inexpensive option for families who suddenly need to take on an extra member.
The detached nature of a granny flat gives it the feel of an independent home, even though it's a stone's throw from the rest of the family. You can make it even more self-sufficient by including separate amenities. Wisdom's granny flats, for example, come with bathrooms and kitchens of their own.
Dual living
Dual living homes (also known as shared living) incorporate two self-sufficient living spaces under one roof. Wisdom dual living homes typically have two separate entrances and two sets of amenities, so both spaces are entirely independent despite being closely connected.
The ability to fit two homes in one makes dual living an attractive option on higher density blocks. You don't need two storeys either - Wisdom's Tesla Dual Living design, for example, fits everything a multigenerational family needs into a single storey.
Wisdom also offer a double-story Dual Living design, the Washington Dual Living.
What to look for in a multigenerational home
While multigenerational living has plenty of benefits, it's only a feasible arrangement with the right space. When building or buying a multigenerational home, make sure you allow for:
Privacy
A multigenerational home shouldn't come at the cost of privacy. Look for a home that combines communal spaces with separate bedrooms and multiple bathrooms, such as the Manhattan multi-generational design.
As a rule of thumb, ensure each generation also has a space to call their own. Kids might have the upstairs casual lounge as a playroom and adults the main ground floor living area, while grandparents relax in their own private ground floor living area (see the Monte Carlo multi-generational design, for example).
Accessibility
If you have elderly relatives under the same roof or a family member with a physical impairment, you'll need to make accessibility a priority. Granny flats are particularly useful in these cases because they don't require stairs. You can also plan for mobility features inside the main home, such as wide corridors and non-slip bathroom surfaces.
Flexibility
Flexible living spaces allow every family member the freedom to live independently. Large, separate living zones connected to the grandparent's bedroom allow for privacy whilst living under the same roof as the rest of the family. See the separate living and dining area to the front of the ground floor in the Majestic multi-generational design, for example.
Account for changes in living arrangements too. Could a bedroom be converted into a study if a family member moves out? Could a handrail be installed in the stairwell if an elderly parent starts to need help getting up and down? Plan for as many eventualities as you can to avoid headaches later on.
4 example floor plans for multi-generational homes
The Atelier 2 Granny flat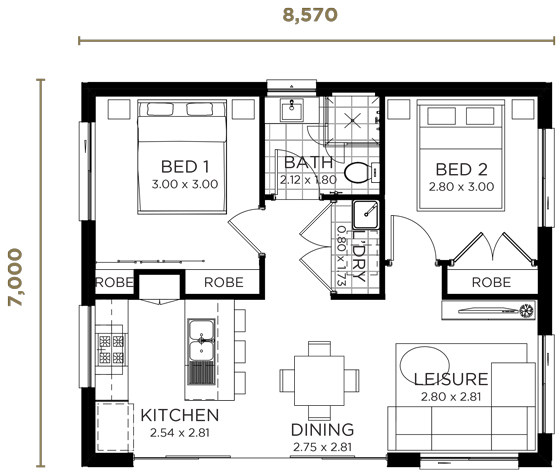 The perfect add on to an existing family home, the Atelier 2 granny flat boasts all the comforts of a standalone house, including:
Two bedrooms (beneficial for adult children or an elderly couple who need to sleep separately).

Fully integrated kitchen with dining and living areas.

Bathroom with adjoining laundry area.
Learn more about Atelier 2 granny flat design.
The Tesla Dual Living home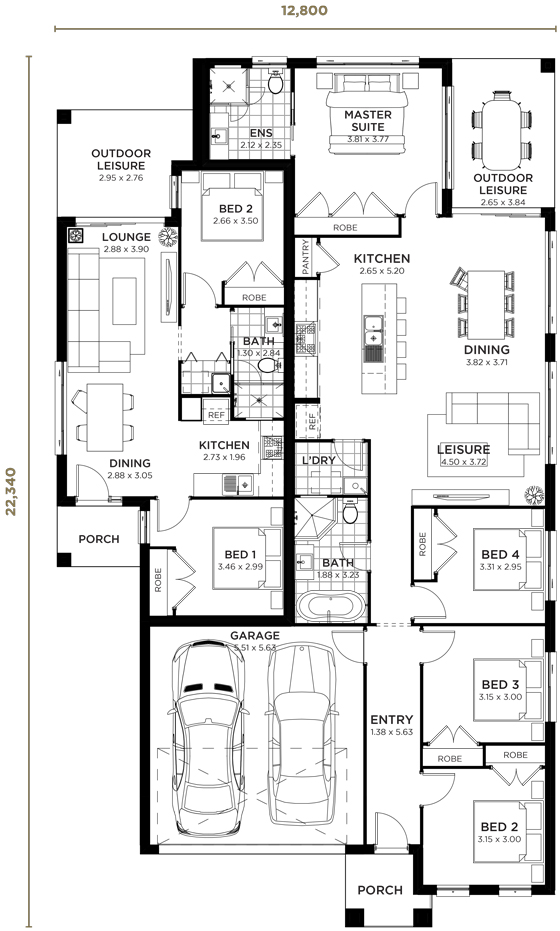 The Tesla contains a main family home and a self-contained annexe. In both, you'll find everything a family needs to live independently within a single storey. For example:
Separate porches with designated entries.

Two private outdoor areas.

Two self-contained bedrooms in the annexe.

Four bedrooms (including a deluxe master suite) in the main home.
The Impression Multi-Generational Design
The Impression boasts a separate, studio-style living space on its ground floor so elderly relatives can live in comfort without using the stairs. Included is:
A spacious living area

Bedroom with walk-in robe

Ensuite bathroom.

The main home is split across two levels, with:
Four bedrooms, including master suite with ensuite and walk-in robe

A grand outdoor leisure area

Kitchen with pantry

Upstairs and downstairs living areas.
Learn more about the Impression 38.
The Manhattan 56 Nanny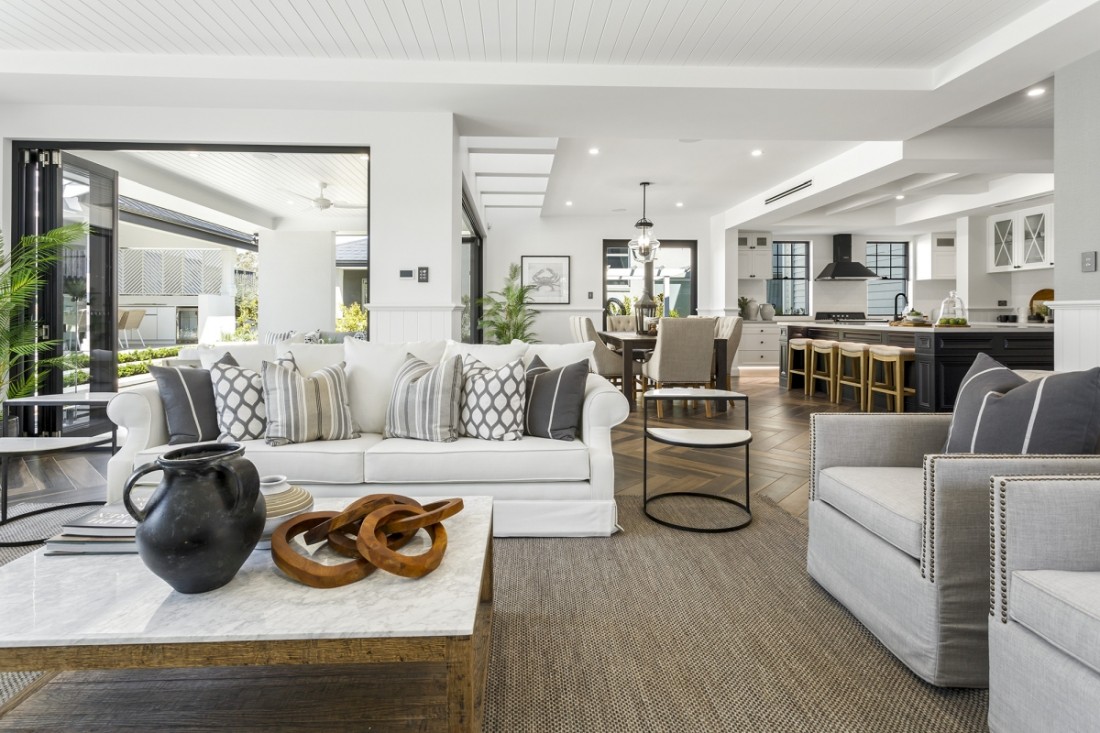 The Manhattan 56 Nanny boasts opulent, manor-style living replete with a live-in nanny's quarters on the first floor. It's the perfect space for a Nanny or an adult child to live in self-sufficient comfort with:
A spacious bed and living area

Well-appointed ensuite

Walk-in robe

An automatic lift for ground floor accessibility.
And that's in addition to the rest of this stylish and endlessly flexible luxury home. Take a virtual tour online or explore the Manhattan 56 Nanny at HomeWorld Box Hill display centre.

Learn more about the Manhattan 56 Nanny.
Build your dream multigenerational home with Wisdom
Whether you need space for the grandparents or adult children starting a family of their own, Wisdom can build the right multigenerational home for your needs. Explore our range of granny flats and dual living homes, or get in touch with one of our friendly consultants.
One contract

One builder

One timeframe

25-year structural guarantee