WISDOM is Proud to Announce the 1-Year Anniversary of Our Gregory Hills Office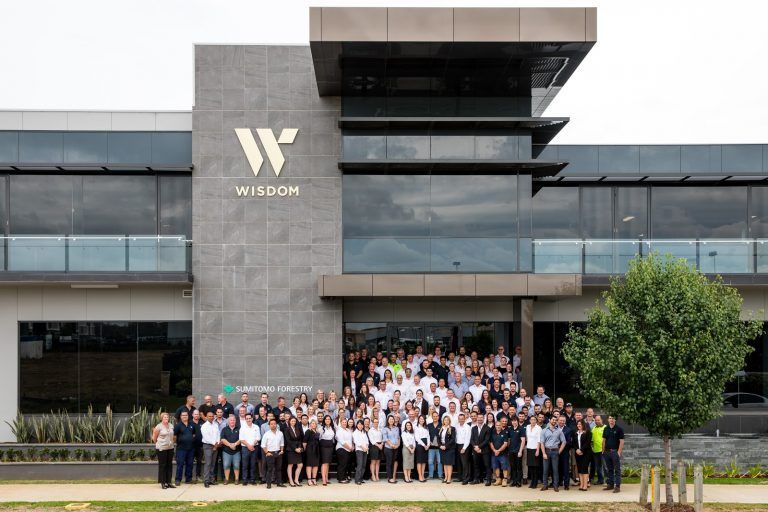 As of the June long weekend, WISDOM's Gregory Hills location has officially hit its 1-year anniversary, how time flies!
When we first decided a new office was needed, we wanted a space that provided our customers with a single location for all their appointments and needs. We feel that our Gregory Hills office has achieved this, as well as represents us as a brand and our commitment to beautiful, quality homes. We are incredibly proud of our new workspace, with the open-floor layout enhancing both our workflow and our ability to effectively collaborate as a team.
Canvas Quarter
Attached to our new location is Canvas Quarter, our new state of the art Selection Studio. The space has been designed to inspire our customers to help create and invision their new WISDOM Home, all in the one location.
Our team prides itself on offering beautiful home designs that are catered to the needs and preferences of our customers. With the valuable assistance of our experienced Interior Design team, customers are able to browse a wide range of colour palettes, luxurious tapware, fixtures, landscape and pool design, tiles, kitchen and bathroom upgrade options, and more!
The addition of Canvas Quarter, we are very excited to see what the future holds. As we settle into our Gregory Hills location, and a new Knock Down Rebuild design studio opening in the Sydney CBD toward the end of July, there has never been a better time to Live Boldly with a stunning home design from WISDOM.
To learn more about what WISDOM can do for your family, contact one of our experienced home building specialists, and start your journey today!