How Long Does It Take to Build a House in Australia?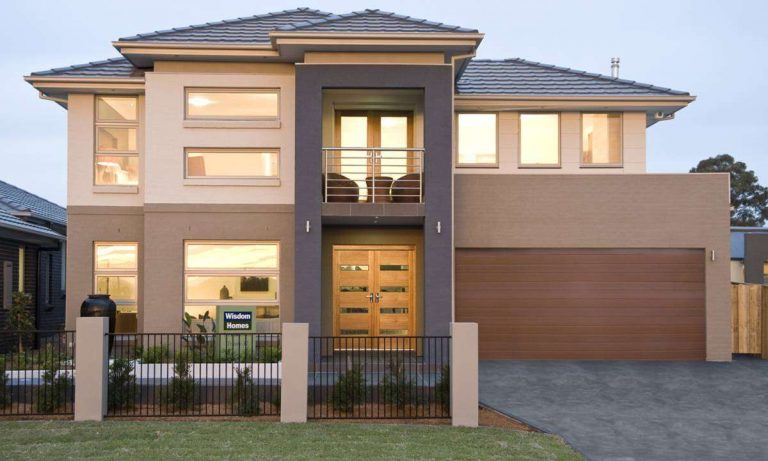 One of the most common questions people ask when they are weighing up whether to build a home or not is, 'how long does the build process take?' In simple terms and in an ideal world, the physical construction of a house may take around six months, depending on the scope of the home and variables such as the weather. In reality, many other factors come into play which will impact this timeframe.
A reasonable expectation, therefore, to build a home independently on a new vacant block of land, should be around ten to twelve months. Let's take a quick look at the processes involved and how these will inevitably affect the build process schedule.
Variables
A large range of factors will impact the build time, including:
Inclement weather conditions
Soil issues
Land slope factors
Easements
Trees
Council and local government permits
Financial institution delays
Post contract variations
Power and plumbing connectivity
Some of these variables can be limited by pre-planning. As an example, building over the summer months is less likely to cause wet weather delays compared to building during winter.
The same can apply to gaining pre-approval through your lender. Gathering financial documentation from the tax department and bank can take time, which can be minimised by early planning.
House and Land
Unlike spot builds or bespoke homes, house and land packages involving the erection of a two storey home, can take between four to five months. This is a predictable figure since project home builders have the benefit of having refined processes on a large scale.
Buyers can unwittingly impact this timeframe by simple things such as post contract variations, which can result in significant delays. For this reason early planning and organisation is imperative. It is best to settle all finishes and fitting selections prior to contract signing.
Variations can also be expensive. Pulling out or altering things that have already been installed can substantially impact your budget and the build schedule.
Step-by-step
So, what is the process for building a stunning new home with Wisdom? Firstly, visit one of our conveniently-located Display Centres, or take a browse through our online range of homes.
See something you just love? Book an appointment with one of our consultants who can assist in guiding you through our home building journey. It is at this time where we can advise the best floor plans to suit your block as well as your needs.
Once a small deposit has been made, Wisdom will begin arranging such things as soil testing, surveys and site inspections including accessibility.
The next phase will be the time when pricing can begin. You will need to discuss things such as the demolition of an existing property (for knockdown/rebuilds), upgrades, water features, landscaping and outdoor structures such as freestanding pergolas.
Design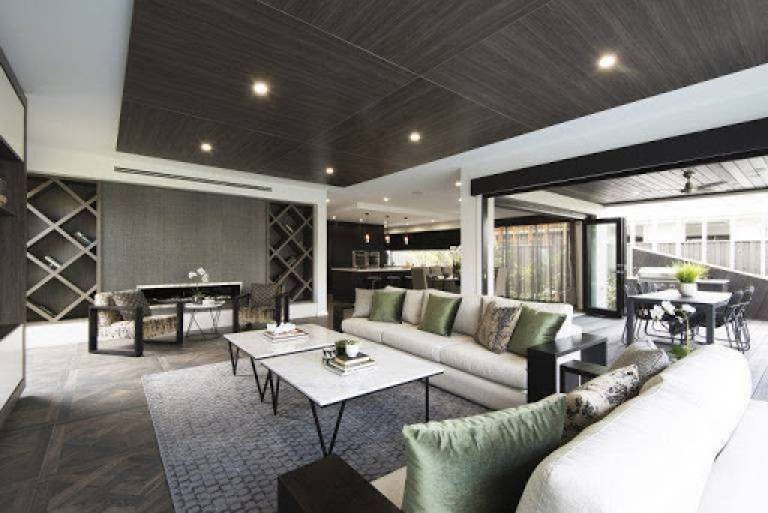 Now that you have a clear understanding of how your new home will function and look, including the finishes and fixtures, you are ready to proceed to the next stage.
Every level of Wisdom Homes fixtures and finishes package contains quality features such as Caesar stone benchtops and European appliances. This means that selecting our standard range will still give you a value packed, luxurious new home!
At this point an approvals process commences which will involve your tender documentation and another staged payment is made.
After this, the creative phase begins where you are able to select the colours, finishes and landscaping for your home through one of our creative studios – Canvas Quarter or our convenient new CBD Design Studio.
With all these selections finalised, the plans can now be lodged for approval. Your finance provider then supplies a Letter of Authority to Commence Construction and construction gets underway!
As you can see, there is a lot of pre-planning and refining which must occur prior to the actual construction of your new home. By finalising your selections early and avoiding post-contract variations, you can speed up this timeframe.
Wisdom Homes takes all the hassle out of the process of a building a home. We manage all the paperwork, documentation and approvals for you – allowing you the luxury of simply deciding how your final home will look and function.
If you're ready to begin the journey to owning a superb, new Wisdom Home, begin today. Book a tour of one of our Display Centres or call 1300 855 775 and begin Living Boldly!