Ticking The Boxes - A Moving In Cheat Sheet
Your superb new Wisdom Home is built and beckoning. Moving day will soon be upon you; the day when you can finally close the door on your old life and begin living in a home especially tailored to your comfort, lifestyle and tastes.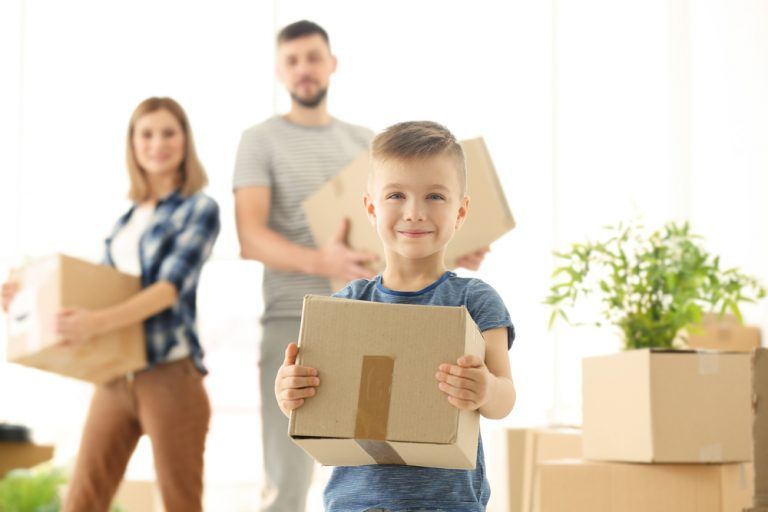 Early planning for your move can save time, money and headaches by streamlining the process. Let's take a look at a few tips from the experts to make the transition into your superb, new home a more 'moving experience'.
Have floor plans on hand if possible and plan where everything is to go beforehand.
This is the time to inventory which furniture is being transferred, what needs to be purchased and what can be sold or donated.
Sites such as

Gumtree

and

Ebay

are great platforms to sell goods. Donations of goods can be arranged by calling the charity directly or dropping goods in charity bins. Some worthwhile charities are:

If purchasing new furniture, wait until you are in possession of the property and have it delivered directly to the new address.
Organise redirection of mail as soon as you can. Preferable two weeks prior to the move.
Same goes for connecting the electricity, internet and other services. Double up for at least a week or two to avoid having to work in the dark or not being able to vacuum the vacated property.
Set aside 'D Day'. This is when the bulk of your goods will be moved. Try to make it when kids are at school and get littlies and pets minded to keep them from escaping out open doors.
Buy boxes, tape and a tape gun. Storage companies often supply these for a cost.
Don't uses boxes with old info on them. If reusing boxes, completely cover the old sticker with a new one to avoid confusion. Be clear and detailed about what's in it and where its going.
Double up on essentials for the short term. Buy a cheap kettle and cups, toilet paper, toothbrush etc for that cross over period.
To save the mess of newspaper and bubble wrap at the other end, wrap fragiles in clothing.
If like me you are a tech novice, you may want to photograph wiring to tvs and entertainment systems so you know what goes where and how to put it back together.
Pack wardrobe clothes

on coat hangers by tying all the hangers together, placing them in a garbage bag and carrying them as a single bundle.
Movers are costly and usually charge by the hour. Make sure everything is boxed and packaged before the movers arrive, to save time and money.
If you have help and weather permits, move as much as possible onto the lawn that morning – ready to go.
Defrost the fridge early to avoid mess.
Your new home will have heaps of storage. If time is an issue, unpack by prioritising the essentials such as clothing and toiletries. Place books and other non-essentials in storage to unpack at a later date.
Colour coding rooms can be of great assistance for movers to quickly identify which box goes where. A simple sheet of colour paper on the door and a matching one on a box can streamline the process.
Declutter. There is no use transporting anything which you aren't going to use or which has no sentimental or intrinsic value to you.
Finally, if all the above seems too much hassle, consider calling in a full service moving company who will take care of everything, without you having to lift a finger!
Moving into a new home is one of the most exciting times in a family's life. There are new things to explore and discover around every turn.
If you are fortunate enough to be ready to take the next step into luxury living by taking possession of a new Wisdom Home – planning, preparation and packing will get you there faster, with less stress and more affordably. Enjoy!