Pantone's Colour of the Year - How to Incorporate it Into Your Home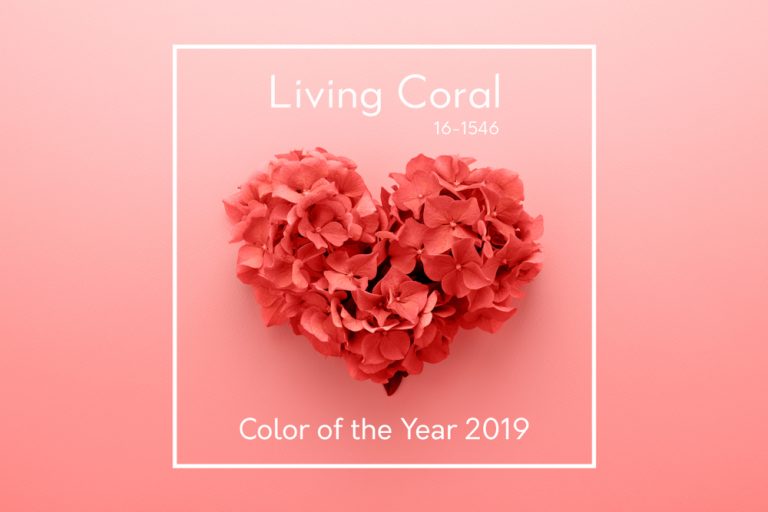 Some of us highly anticipate days like Christmas and the Black Friday Sales. For some, we look forward to Pantone's colour of the year. This year, Pantone announced their colour of the year is Living Coral. We think this would be a fresh addition to your new home. Find out what's inspiring us to live this colour.
Statement art
If you are happy with the style and design of your home, perhaps scouting for some statement art piece with Living Coral could be the solution, without overpowering your entire space. The expansive design of Wisdom Homes allow for art integration of any style. Try and find some pieces local to your area to support your artists in the region, you may even find something with a genuine connection to the very area of your home. Remember that art extends far beyond wall prints and paintings, you may be inclined to finding decorative dishes or ornaments that incorporate the warm coral colour.
Occasional touches
Occasional decor items are an easy and affordable way to integrate Living Colour, and they can be added to just about any room in the house. Cushions and cushion covers are suitable for living spaces and bedrooms, just as bath and hand towels can be implemented in your bathroom and laundry areas. If you entertain often, you may choose bright coral platters, tablecloths and napkins. This will allow you to flex your designer flair to your guests.
Splash of paint
Changing your home every year to reflect Pantone's colour of the year? Aspirational, but not very realistic. Honouring the colour by dedicating a feature wall is easier to achieve, and will have an untold effect on the flow of your home. You can also showcase this colour on the exterior of your home, and you may even be bold enough to paint your front door a welcoming coral. If you are feeling like a trendsetter, you could even give your letterbox a makeover and coat it with a splash of Living Coral.
Floral flair
Entering a room with bright florals sets the tone of the space. It allows you to be playful with colour, without the fear that the density of the colour is going to drag down the room. Do some research and find a flower that best meets the mood of your space in the Living Coral colour. The Little Mischief Shrub Rose is a darling plant that has a delicate flower and long green stems. The Living Coral colour offsets the green beautifully and would complement a fresh white kitchen perfectly.
Bedroom bliss
If design and colour are close to your heart, then it only makes sense that they fall within the walls of your own bedroom. Find a good quality bedspread which incorporates Living Coral, and watch it play against the soft glow of your lamp or bedroom lighting. Unlike other Pantone colours of the year, Living Coral is not a heavy colour and it is suggestive of restoration and relaxation.
Pantone's colour of the year is always highly anticipated, and this one might just be the most popular yet. Find creative ways to bring this colour to life within your four walls, and seek inspiration by searching the colour on social channels.