Making Your Mark: What is Your Must-Have Home Feature?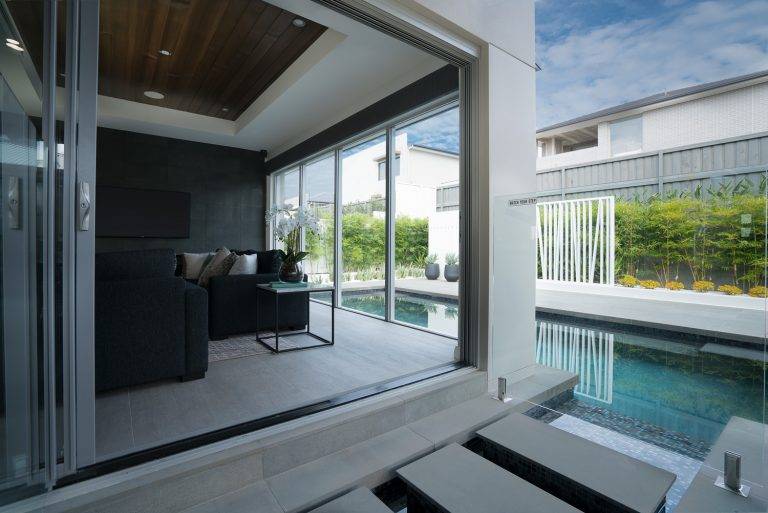 The only source of knowledge is experience.' – Albert Einstein
Working within the building industry for almost 20 years has provided us with a wealth of insights into buyers psyche's, what motivates them and what are the most sought after and desirable aspects people are looking for in a new home.
Whilst every buyer is unique, lifestyle, family demographics, budget and tastes are all influential factors in a home's design.
Understanding this, let's review some commonly home features and spaces that are important when choosing a design.
The Heart of the Home
A well-designed kitchen with a functional layout is essential to the modern family.
Butler's pantry, versatile, ergonomic storage solutions, and the locations of sinks, cupboards and drawers in relation to cooking and cold storage must be considered to create an optimally functioning kitchen.
At Wisdom Homes, we design kitchens which fulfil all these functions and so much more. Our kitchens are placed at the heart of the home, with function and style considered so that each family member can enjoy the space.
Entertaining Ideas
The modern family demands a living area that extends into an inviting alfresco entertaining area.
That uninviting patch of grass which may have been acceptable years ago has now transformed into such must-haves as:
Outdoor areas

Heat Strips

Ziptrack blinds

Expansive Decks

Downlights

Multimedia entertainment.
Master Suite
The once named 'main bedroom' has undergone a transformation of Goliath proportions. No longer simply a room, people are demanding a haven where they can relax and enjoy some privacy.
Master suites will have substantial walk-in robes fitted out with extra storage space along with full sized ensuite bathrooms and parent's retreats.
Private balconies where morning coffees can be enjoyed in peaceful solitude are also high on many people's wish lists, as are such home luxuries as:
Double entrance doors

Retreats

His and hers walk-in robes

Bathrooms to each bedroom

His and her basins

Drop room at the entrance

Internal access garage

Smart home technology
Family Consultation
A family home which is perfect for every member should have input from everyone regarding what they require to be comfortable and to cater to their needs, both now and in the future.
For some people with school-aged children, a major attraction to building a new home is the inclusion of a sparkling new swimming pool–whereas older children and teens may require private study spaces, separate entertainment areas, ensuites or dual accommodation.
As these choices often impact on everyone's comfort, it is wise to consult them when discussing house layout and plans.
Identifying Needs
To reveal your true day to day living requirements, it makes sense to consider your current home.
How would you improve its layout, floorplan, flow, storage, indoor/outdoor areas, energy consumption?

What rooms don't you use?

How can landscaping be implemented to attract people outdoors?

Is sustainability a priority?
Coming along to your first consultation prepared and armed with all the information you can garner surrounding your ideal home will assist us in building a home which will carry your family through the present and well into the future.
At Wisdom Homes, we are not just another home builder. Our expertise and cutting edge designs have raised us to be an Award Winning industry leader. Visit one of our magnificent Display Centres and be discover the wealth of features and design ideas we have on offer.