Domestic Direction - Planning Out Your Display Home Visits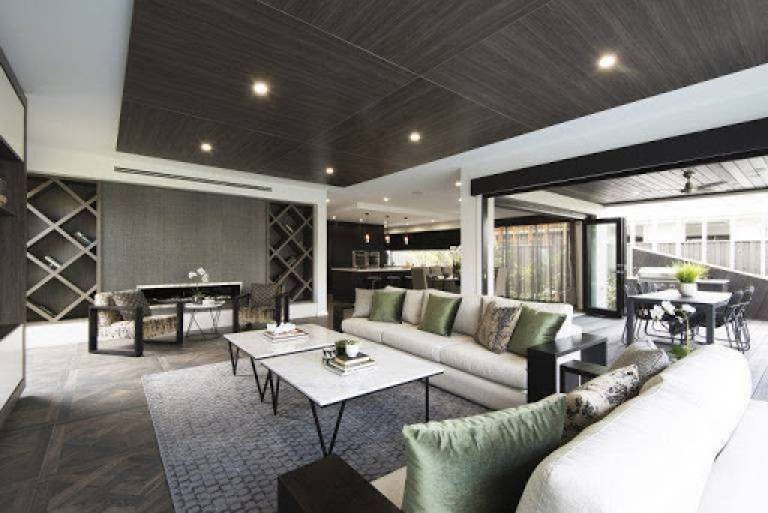 So you're thinking about building a home. Welcome to one of the most exciting and fulfilling stages of your life!
Naturally the first question may be, where do I begin?
The best place to start your journey is by visiting a few display homes in Sydney to discover:
What type of homes are available

Floor plans, facades and fixture options

Ideas and innovations to enhance liveability

Inclusions and upgrades comparison

The process, costs and timeline
Building a new home will likely be the largest financial investment you will have made to this point in life. Let's look how to get optimal value out of the experience, to identify the perfect home for you, your family and your lifestyle.
Research
Finding the best home builder to make your dreams come true, can be a little confusing. Wisdom Homes have been in the business of building affordable, luxury homes for almost 20 years. We recommend that you only consider only builders who have verifiable:
Testimonials

Reputation

Longevity in the industry
Ensure that your builder has display homes available for inspection so you can inspect their work, innovations, floor plans and craftsmanship. The Wisdom Homes website enables you to browse through over 25 floor plans to hone down your requirements and preferences. The only risk is, you may be stuck for choice as each of our homes is eminently desirable in its own special way!
Can't find exactly what you are looking for? Remember, we can customise and tailor our designs to suit!
Preparation
Prior to the day of your inspection, have a discussion with the family about what you need, and want, including non-negotiables. Some topics may be:
Double or single storey

Space requirements

Bedrooms and bathroom needs

Storage and wardrobe space

Land size

Green living

Floor plan

Outdoor living requirements including pools and structures
Make a list of questions you may want to ask the consultant; consider taking notes. Things which may be beneficial to cover are details of inclusions and upgrades, the importance of green living such as solar panels or the process and timing of the build from start to finish.
You may wish to discuss our turn-key package. This option provides the stress free convenience of combining the house and landscaping into one contract. This allows you to sit back and relax whilst your home is built, ready to move straight in and begin living the good life.
Finally, make a short list of homes to view. It may be of assistance to read through some of our News articles to get ideas and hints on how to hone your house design. Consider both your family's needs now and what they will be in the future.
On the day
Book an appointment to inspect your selection of display homes. This gives you time with a consultant to address all your questions and assist you to really understand and appreciate the finer points of each home.
It may be advisable to take along older children but leave younger children with a sitter if possible. This allows you to give your full attention to your inspection. Once your preferred house design has been settled, you may wish to return with younger children to check the dynamics of how they interact with the home and floor plan and whether there will be any tweaking required.
Know what you're looking at
What you will be seeing is an idealised version of the display home–displaying upgraded finishes and features which may be an additional cost. Wisdom Homes have an impressive range of inclusions as standard but many builders do not, so ask questions to get a clear picture of what is actually included in the quoted price.
Take home
Pick up as much information as you can so you can compare notes from the comfort of home. Grab floor plans and work through how each one works with your unique family.
Visiting a superb display home can be one of the most exciting and inspirational days you will ever spend. You will see innovations, designs and luxury which will have you dreaming and planning for a new home guaranteed to be the envy of friends and the delight of family members.
So what are you waiting for? Call Wisdom Homes today on 1300 855 775 to begin your journey to the best home you will ever own!