5 Reasons you should buy a house and land package right now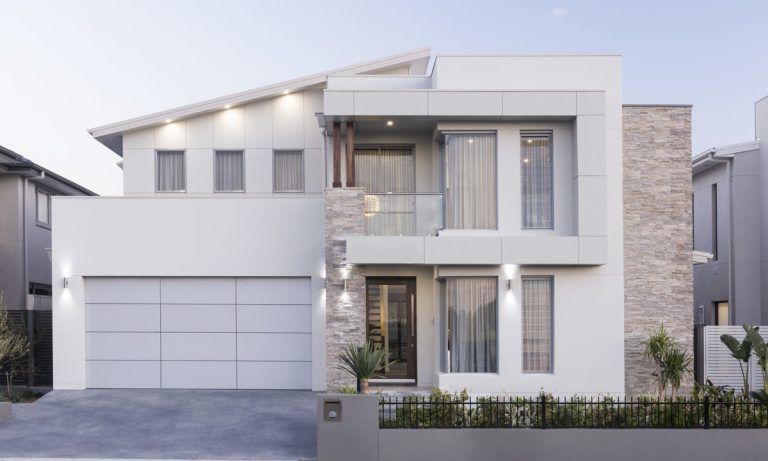 Consider this scenario:
In 2009, armed with the financial capacity to purchase a median price home of $420,000, you toyed with the idea of purchasing a house in Sydney. However, you thought you'd sit tight and wait to see where the market was heading. Fast forward to 2017 and that same house, on average, will now cost $1.15 million.
What the above scenario teaches us is the old adage; he who hesitates is lost.
Even if your income doubled in that eight-year period, your capacity to borrow has been outstripped by a galloping property market.
Believe it or not, this is actually good news for those considering entering, upscaling or investing in Sydney's property market. Why? Because there has never been a better time to step into a luxurious house and land package than right now.
Significant Savings
Lucky, first home-buyers have a window of opportunity to access Government grants, incentives and concessions, which are particularly attractive for those building new homes.
For others, substantial savings can be made through stamp duty savings on house and land packages. On the typical cost of a house and land package, you can expect to save upwards of $8,000 in stamp duty. This is due to the fact that the stamp duty will be on the land component only, unlike established homes which attract stamp duty tax on both the land and house components.
Wisdom Homes also have a range of discounts and upgrades regularly on offer, such as our Live Boldly promotion–designed to save you tens of thousands of dollars on your house and land package.
Investment
For those looking to maximise their investment portfolio, a house and land package makes an affordable, customisable and financially canny investment. Wisdom Homes have superb display homes, located in some of the most desirable and infrastructure-rich suburbs of Sydney. These are attracting desirable tenants, looking for an enviable lifestyle with easily accessible transportation to the CBD.
At Wisdom Homes, our the ability to customise and tailor our designs, gives you the ability to create a house which will be targeted to appeal to tenants with features such as:
Energy efficient solar panels

Durable finishes

Outdoor entertaining areas including swimming pools

Low maintenance landscaping

Hardy, drought resistant plants
Simplicity
One compelling reason to buy a house and land package is the simplifying of the whole building process on a number of levels. Consider the following:
Financing
Approaching a lender with a transparent, all inclusive cost enables a more efficient and streamlined lending process. At Wisdom Homes, we pride ourselves on our transparent pricing structure, taking the guesswork out of budgeting and financing your build.
Package deal
The beauty of the house and land package is there are no surprises.
By using a reputable specialist such as Wisdom Homes, you have a guarantee of quality and value. Many homebuyers attempting to go it alone face indeterminate site costs, soil tests, surveys, council fees and protracted contract negotiations.
Turn key
At Wisdom Homes, our turn-key packages offer you the ultimate red carpet experience. Our landscape architects will work with you to create a stunning outdoor area complete with sparkling swimming pool with seamless integration of water features, lighting and landscaping.
Maintenance
Buying an older existing home can be a trap. With the spate of renovation shows, many DIY sellers have literally papered over the cracks, leaving buyers with substantial structural, wiring or plumbing issues.
Building a new home gives you a low-maintenance home which is built to last with quality materials.
At Wisdom Homes we're not happy until you are. We are committed to exceeding your expectations at every turn to bring your dream home to life. Visit one of Wisdom's stunning Display Centres today to discover the reason we are consistent Award winners in professionalism, home design and service.
Wisdom Homes–the wisest choice!