The Rise Of The Granny Flat
A distinct trend we are noticing here at Wisdom Homes in recent years, is the desire for our customers to add a Granny Flat to their property, in addition to their new home build.
When we look at the way we are living our lives in 2020 and beyond, this trend makes a lot of sense and is a really great example of forward planning in families who want to ensure that their new home / property grows with them and continues to accommodate their needs as their life phases and requirements change.
Growing families means growing children. And as our children grow the need for their own space and a certain amount of freedom also increases. A granny flat is a great option for some space outside the main house that teenagers can take refuge in, use as a private space to study, play some music and unwind from school and life stresses – all the while out of mum and dad's hair.
A granny flat is also a great addition for when guests come to stay for a short or extended period, as it gives you and them the option for time with your family but a separate space to sleep and retreat to for quiet time – this also means your families night-time rituals (especially if you have young children) won't be interrupted by loud noises, late night showers or night owls.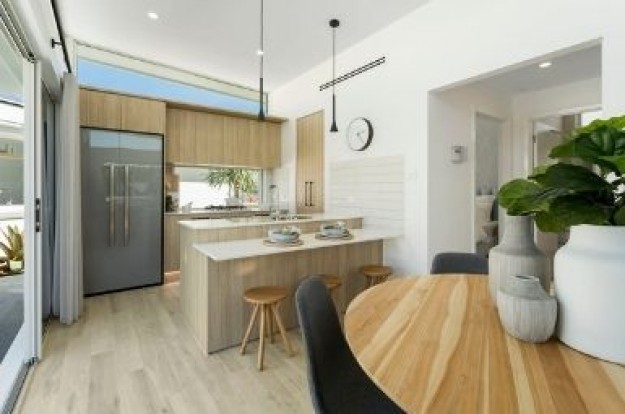 A 3rd option for this structure, and indeed its namesake, is to have somewhere available for an aging parent to move into if a time comes when having them living alone is no longer a viable option. The peace of mind knowing you are providing a safe and comfortable home for loved ones in their twilight years will no doubt be rewarding, but again the option of having that separation of space between the main house and granny flat provides exceptional benefits to you, your family and your parent.
With the above in mind, it is clear to see why these structures are gaining popularity and momentum across Sydney and wider NSW – what's not to love!
For more information on Granny Flats, floorplans, council requirements and more, visit our website, take a trip to one of our Display Centres or call our head office on 1300 855 775 to discuss your needs further with one of our helpful team members.