Prioritising Sustainability: How to Build a More Eco-Friendly Home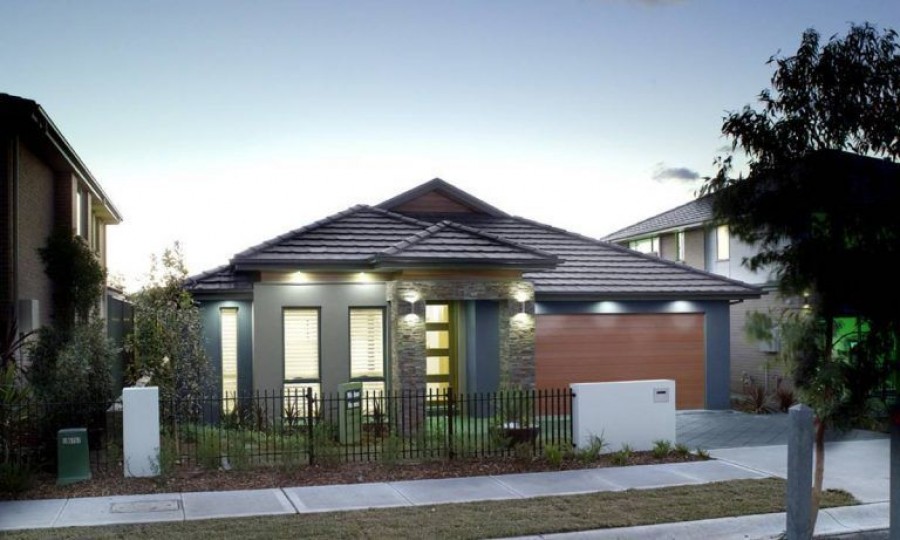 For anyone contemplating building their dream home, few things take precedence at the planning stages such as ensuring the design incorporates sustainable and eco-friendly features.
These considerations are not merely for the environmentally conscious, since spiralling energy bills throughout Australia mean viable alternatives to traditional energy sources need to be found.
At Wisdom Homes, sustainability is a priority which we incorporate, promote and implement into every build. As standard, we meet and aim to exceed BASIX guidelines. It is our mission to build homes that are not only aesthetically stunning, but also environmentally sustainable and ethically constructed.
This fresh approach to building smarter homes is one of the reasons Wisdom have risen to the pinnacle of the industry, winning multiple design awards, including Professional Major Builder in 2015.
s part of this, it is timely to consider the numerous methods which homeowners can employ to introduce energy saving features into their home design. Below we have outlined some simple but effective ideas.
Solar panelling
Harnessing the power of the sun can be considered as the ultimate in renewable energy. Solar energy has a myriad of benefits and advantages. Among these are:
It is a truly sustainable source of natural energy

Substantially lowers energy bills

For some, excess electricity can be sold back to the grid

Low maintenance costs, with many systems carrying a 20 – 25 year warranty
Landscaping
At Wisdom, we encourage landscaping to include environmental considerations, such as the use of:
Indigenous plants

Drought tolerant plants

Eco-friendly mulch

Recyclable materials where possible.
We can provide recommendations about ideal types of trees to plant, and the optimal planting locations for keeping the home cool during summer while maximising the natural heat during the winter months.
Skylights to harness natural light
The incorporation of skylights in a home's design not only adds beauty and charm, but when strategically placed, can harness natural light, resulting in lowered energy bills.
At Wisdom, we design and build homes to maximise sunlight. Our award winning innovations, which have been specifically conceived to be eco-friendly and economical, are second to none.
Double glazing
Double glazing works in a number of ways–preventing heat loss in winter (50-70% of heat is lost through single glazed windows). The sun's heat can also be captured and stored between the sheets of glass, retaining and maintaining warmth. Double glazing also reduces condensation and excess moisture on the glass.
Window furnishings to control temperature
Whilst better than traditional glass, double-glazed windows still become cold, dropping to temperatures around 14°C. This causes energy losses of 50-100 watts per square metre, equivalent to running an old-fashioned light bulb.
The best method to ameliorate this, is to cover the windows to prevent the bounce off of cold air. No matter which window coverings are used, they need to be substantial and curtains should be thermal backed.
If the budget allows, you may find plantation shutters to be an attractive and effective way to reduce heat loss in winter and as protection from the sun's rays during warmer months.
Insulate
Heat rises, thus, common sense tells us insulating ceilings will prevent substantial heat heading straight up and out.
Well-designed homes which are adequately insulated, have lower running costs per quarter because occupants don't need to rely on air conditioners or heaters to maintain comfortable temperatures.
Energy saver lighting
LEDs used in residential developments can use at least 75% less energy, while lasting 25 times longer, than traditional lighting. Other benefits include:
Dramatic cost savings

Instant full brightness

Contain no lead or mercury

Use about 30 percent less energy than CFL lights.
We have really only scratched the surface of the multitude of design strategies and tricks which can be used to make the most of nature without relying on fossil fuels. At Wisdom Homes, we strive for excellence and part of our brand focus is environmental sustainability–to provide a better world now and for generations to come.
If you would like to discover the innovative and stylish designs Wisdom Homes has to offer, call us on 1300 855775 or browse our exciting range of homes and house and land packages.