Light up your life- Design Features which Promote Health and Happiness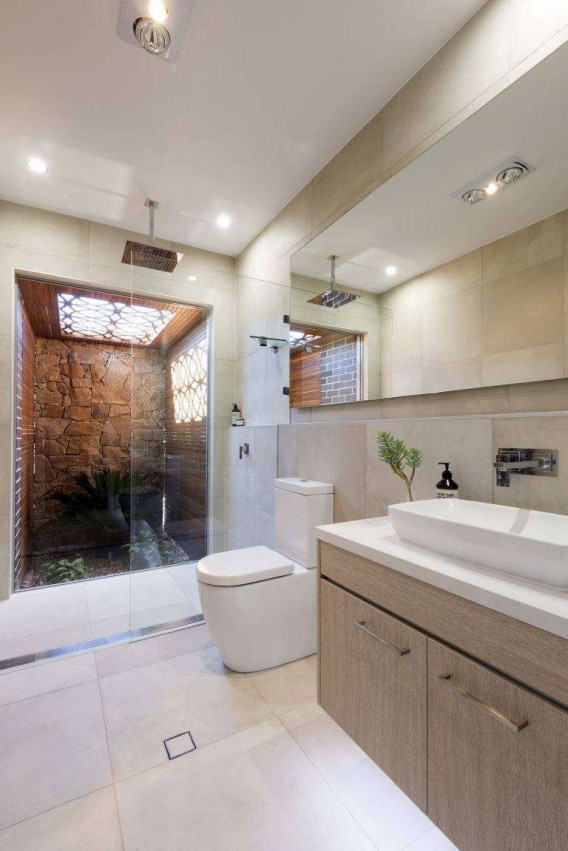 Whilst many buyers consider Feng Shui a pseudoscience, there is no denying that strategic design features incorporated into a home, can lift the mood, reduce depression and make a house a truly delightful home.
At Wisdom Homes, it is our mission to design luxury homes which are breathtaking from the moment you step foot over the threshold. As one of the leading home builders in Sydney, we are committed to building peaceful havens, where the worries of the world are left at the doorstep and fatigue and stress are forgotten.
Sun-sational
The benefits of natural light flooding a home extend further than mere aesthetics; natural light has been found to improve the mood and decrease feelings of depression. It is no wonder we feel better simply walking into a building which is designed to encourage the entry of sunlight.
It has been reported by experts that humans constant exposure to artificial light is resulting in some to suffer from Seasonal Affective Disorder or SAD, year round. Further studies have indicated that this constant exposure can also result in weight gain due to changes in our metabolism and even alter our DNA.
Whilst these issues are of particular concern to office workers, the problem can extend to the home, with television and computers contributing to people spending longer periods of time indoors.
Wisdom Homes designers understand the importance of creating healthy spaces for both the mind and body– that's one reason we are the leading home builders in Sydney. We have been building spectacular, quality homes which incorporate a range of design features to harness and filter light to create warmth, comfort and beauty whilst lowering energy costs associated with home heating.
Our designers have implemented a range of spectacular features to harness and diffuse natural light; creating rooms which delight the senses and relax the soul. Methods which can be incorporated into home designs, include:
Strategically placed skylights which reduce the need for artificial light and reduce energy costs, such as:

On stairways

Ensuites

Walk-in robes

Glass balustrades to enhance the illusion of light and space

Indoor atriums

Glass internal doors

Mirrors

Mirror finishes and reflective surfaces
Colour Correction
Whilst the science surrounding the relationship between a homes colour pallette and our mood, is not quite clear, the fact remains that there is a strong connection. If you are serious about incorporating mood enhancing features into a home, then the choice of colours for walls, floors and finishes needs to be addressed.
Generalisation does not apply to colours. Each colour has positive and negative 'tones' which create a dramatic, contrasting effect.
Consider the following hues and how they can be used throughout a home to influence the feel of each room:
Positive
Go for soft blues and buttery yellows rather than harsh tones. The use of grey inspires creativity and is very popular. Ironically, grey is often associated with gloom, yet it can brighten a room and highlight white trim to stunning effect.
Negative
Bright or mid yellows or overuse of yellow can result in feelings of irritation, fatigue or anxiety. Avoid yellow-based whites.
Vivid reds should be restricted to feature walls in kitchens and dining areas as it excites the appetite but can result in anxiety and agitation, so avoid in relaxation spaces.If you are considering building a superb new Wisdom Homes residence, browse through our stunning house designs and marvel at the array of innovative features specifically incorporated to enhance energy and lift the mood, through the use of beautiful and beneficial natural sunlight.